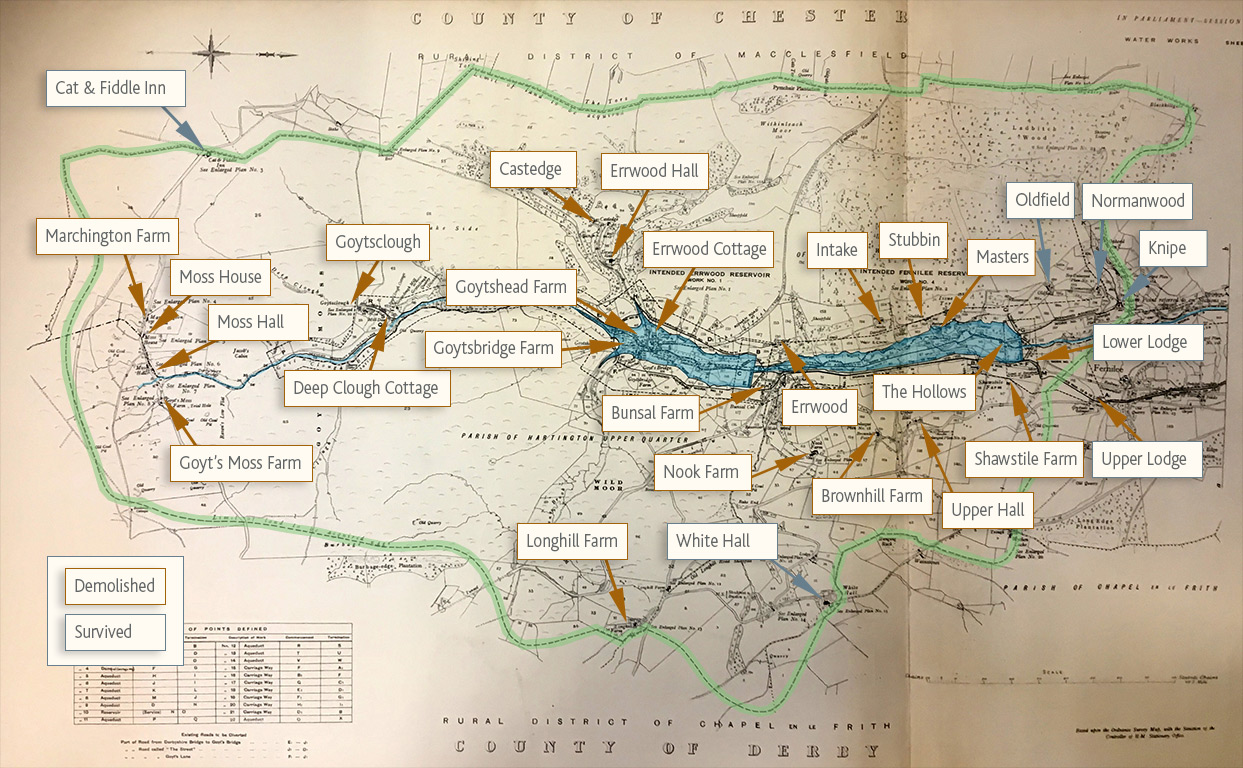 Above: This detailed map (click to enlarge) was published in 1930 by Stockport Corporation to illustrate their plans for the twin reservoirs. I've highlighted the boundary in green and identified all the buildings which lay inside, most of which were demolished by the mid 1930s.
Above: Castedge Farmhouse was demolished in the mid 1930s. Today all that remains of this substantial family home is just a sad pile of stones (inset), passed by visitors walking the attractive footpaths around the Goyt Valley.
Goyt Valley houses & families
When Stockport Corporation compulsory purchased the Errwood Estate in 1930 to build the twin reservoirs, it marked the end of a way of life for families who had both lived and worked in the Goyt Valley for generations. Some 24 farmhouses were demolished, along with Errwood Hall, the grand country home of the Grimshawe family who had owned the estate for less than 100 years. 
On these pages I'll try to reveal more about the houses and farms which have vanished from the landscape, and the families who once lived in them. This is very much a work in progress. And any help would be much appreciated – particularly if you can provide any photos or information about the people and buildings. Click here to get in touch. 
Click any heading below to view the information collected so far, including census returns and a map. And click on any image to enlarge.