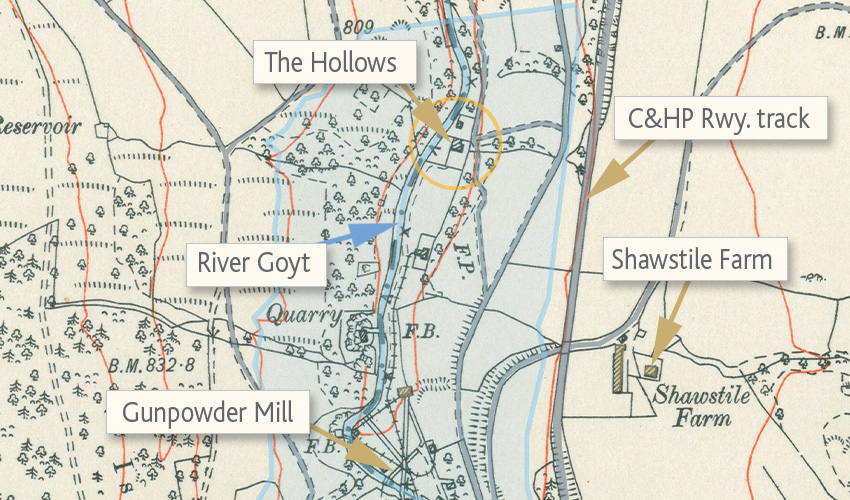 Above: This early 1900s OS map (click to enlarge) shows the house lying just to the east of the Goyt. Some of the the gunpowder mill buildings and railway tracks are just visible to the south. The area shaded in pale blue shows Fernilee Reservoir today.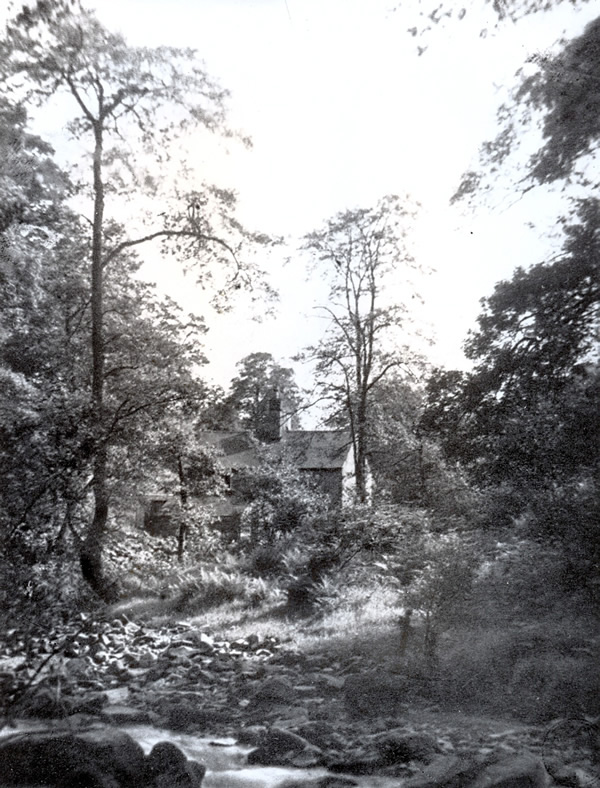 Above: An attractive view of The Hollows, partly hidden by the trees, with the Goyt flowing in the foreground (click to enlarge).
Above: The Goyt runs to the left of the house on this view looking north, with a footpath on the right.
The Hollows
I know very little about The Hollows, a fairly substantial house which once stood alongside the Goyt, just north of the gunpowder mill. As the sign on the gate shows, it once sold teas to the many visitors who flocked to the valley in years gone by.
I put a couple of posts on the site back in 2019 after I'd spotted the building on some old photos and couldn't place where it was situated…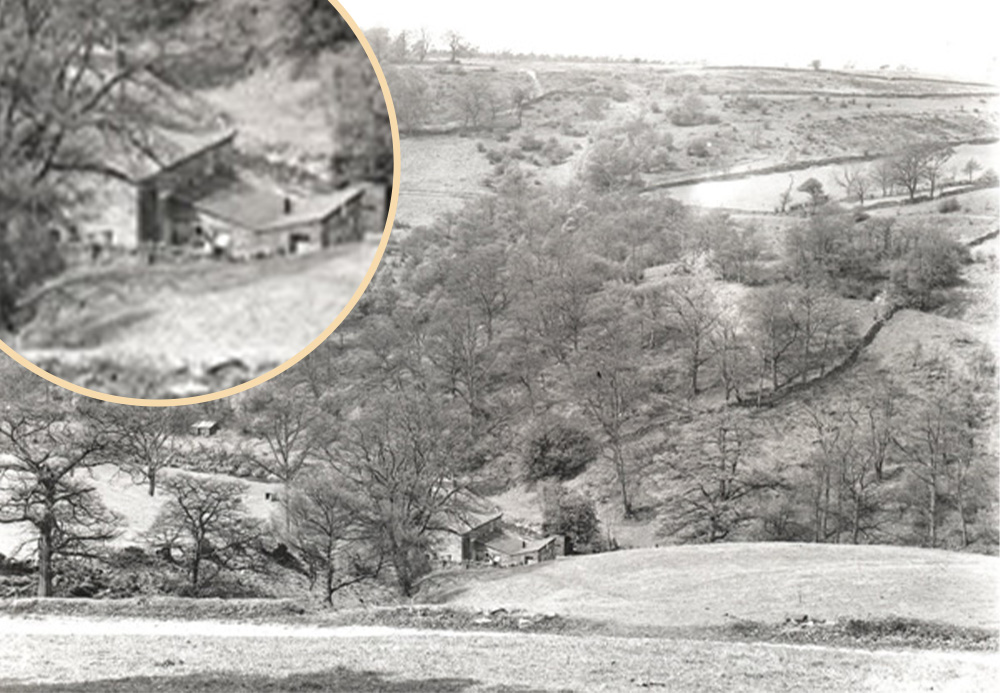 Above: This photo shows The Hollows from the west side of the valley, with the Goyt running from left to right just beyond the house. The gunpowder mill would have been to the left. The shape on the old OS map mirrors the large outbuilding to the south of the house.
Below: This was taken during the construction of Fernilee Reservoir in the mid 1930s. It reveals the other side of the house, looking north with the Valentine running up the slope at far right. The Goyt is just visible to the left of the building, flowing from right to left. The main gunpowder mill buildings are just out of frame at bottom right.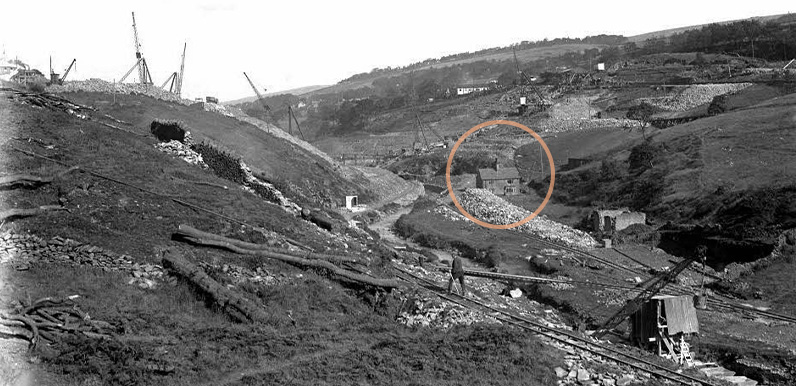 Judging by the way the house had been left standing in the midst of a large construction site, I'd guess it was used by project managers and other senior staff. Perhaps as sleeping accommodation, or maybe to hold site meetings.
Page update: Chris has posted on the Goyt Valley Facebook page to say that it was once divided into two homes and known as 'Powder Mill Cottages':
"The Depledges lived there – also later Bill Lomas, and later still The Dugdales. It seems to have been renamed 'The Hollows' when it was knocked through to become one house."
Census records to follow…
Surname
First name
Born
Relationship
Occupation
Birth place
18?? Census
??
??
??
??
??
??