The vanished places of the Goyt Valley
On these pages I'll include places that were lost following the construction of the twin reservoirs of Fernilee and Errwood. Ranging from the small one-room school which once stood within the hamlet of Goyt's Bridge, to the large gunpowder factory which now lies beneath the cold waters of Fernilee. Contributions are always very welcome, so please do get in touch.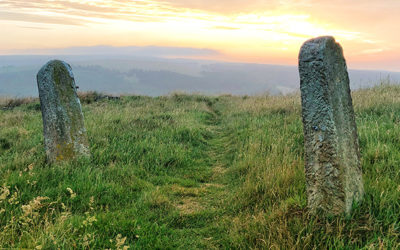 A couple of sturdy stone gateposts near the top of Old Goyt's Lane once guarded access onto the track of the Bunsall Incline; the steep slope that today forms the main route into the valley.
read more