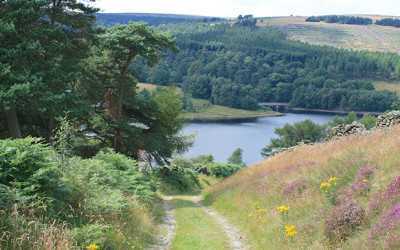 …to everyone who shares my passion for the magical Goyt Valley, close to Buxton in the Peak District National Park.
read more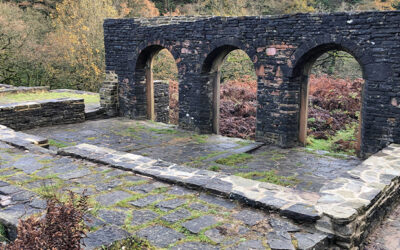 It's good to see that the fencing around the ruins of Errwood Hall has finally been removed and visitors are again free to wander around this historic site. I just hope we can keep the vandals away.
read more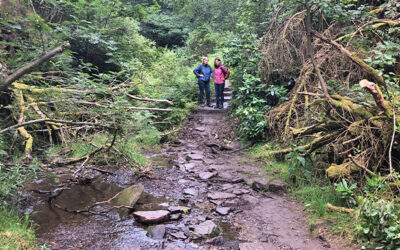 The mystery of the vanished footbridge along the path around the ruins of Errwood Hall deepens. I'm just hoping Forestry England will replace it. But their silence makes me fear for the worst.
read more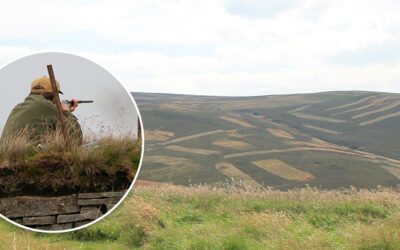 United Utilities has announced that they will ban grouse shooting in the valley from 2027, ending a sporting tradition which has taken place for centuries. The decision has caused a great deal of controversy.
read more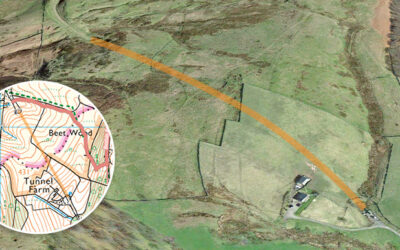 A couple of photos recently discovered on ebay show the southern end of the tunnel on the disused Cromford & High Peak Railway line being blocked off, probably sometime in the early '60s.
read more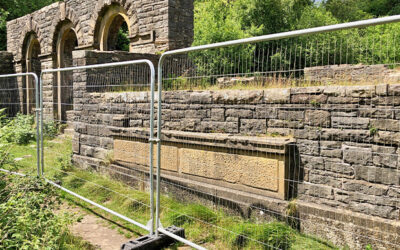 It's sad to see that the recent spate of vandalism at the ruins of Errwood Hall has meant that they've now been fenced off for a couple of months whilst Forestry England make the necessary repairs.
read more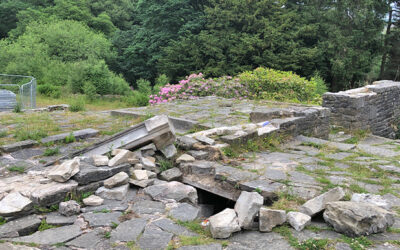 Forestry England are fencing off the ruins of Errwood Hall to repair the damage caused by a recent spate of vandalism. I'm not sure how long it will take and will update this page when I hear more.
read more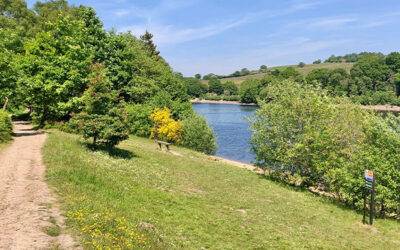 Walk 28 circuits both Fernilee and Errwood Reservoirs. It's a perfect way to enjoy the many glories of the Goyt Valley, including the historic packhorse bridge and the enigmatic ruins of Errwood Hall.
read more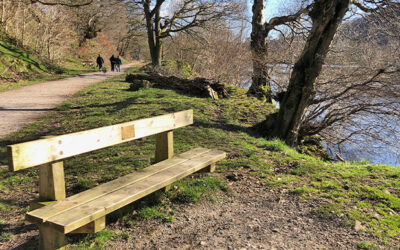 Why does United Utilities no longer allow memorial benches? And why are there no public toilets in the valley? And why have they installed hideous wire fencing along the bridge?
read more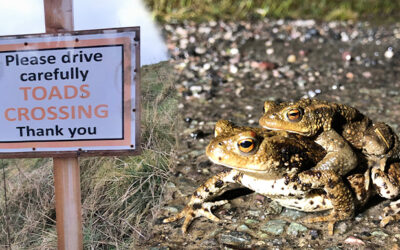 The Toad Patrol do a wonderful job ensuring as many as possible of these small amphibians survive the hazardous journey across Old Goyts Lane from their habitat to their spawning ground.
read more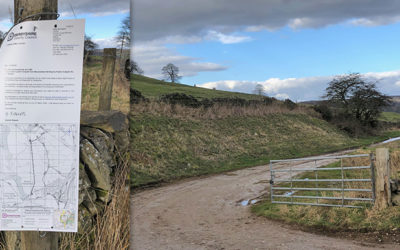 Things finally seem to happening with the application to preserve public rights of way along a stretch of the old Cromford & High Peak Railway which once led into the Goyt Valley. But we need your support.
read more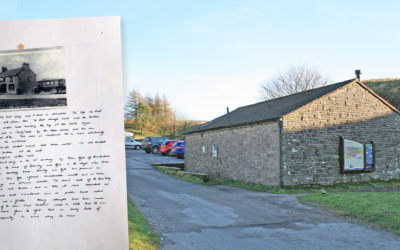 With the deadline fast approaching, I've managed to complete the final batch of scans of the records kept at Derbyshire Bridge Rangers' hut – some 88 pages in two folders.
read more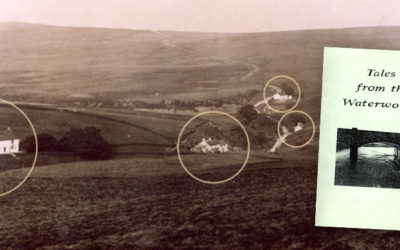 I've finally made a start on scanning a fascinating collection of photos and documents which were once displayed in the Derbyshire Bridge Rangers' hut. Here's the first batch…
read more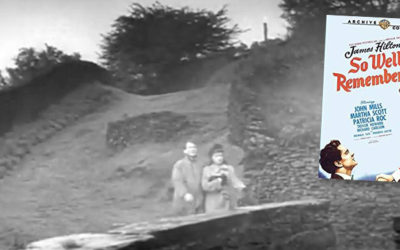 A treasure trove of recent discoveries from Facebook members include a 1930s photo of Errwood Hall, plus footage from a 1948 film and a 1966 colour photo showing the packhorse bridge.
read more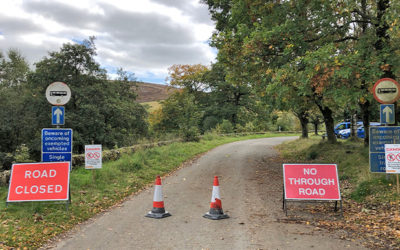 The narrow, one-way road between Errwood Hall car park and Derbyshire Bridge has been closed until December 1st – or earlier if Forestry England manage to complete their tree-felling sooner.
read more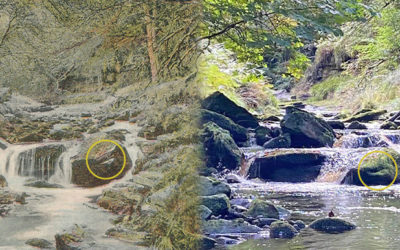 A popular postcard from well over 100 years ago posed a bit of a mystery as it's not a view anyone recognised. But Sue and Tim were up to the task and donned their wellies to try and track it down.
read more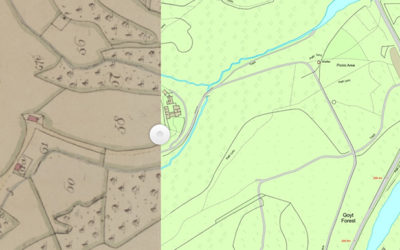 An 1845 tithe map shows that Errwood Hall hadn't yet been built, even though Samuel Grimshawe purchased the land some 13 years earlier. I thought work had started well before then.
read more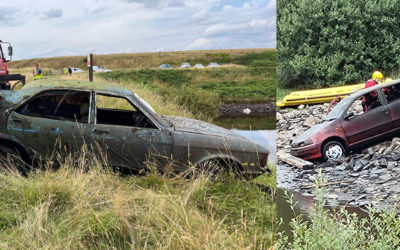 The discovery of two cars in the pond beside Goyt's Lane, and rumours of bodies being found in the boots, attracted media attention. There were also four safes plus a cache of bullets.
read more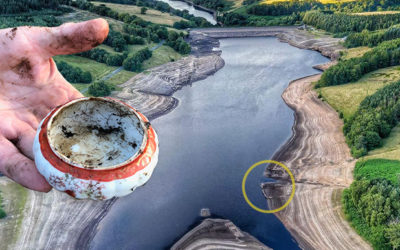 A spot near the reduced waterline may once have been a midden where rubbish from Goytsbridge Farm was dumped. Most of it is of little interest, but a few attractive items have been found.
read more