About this website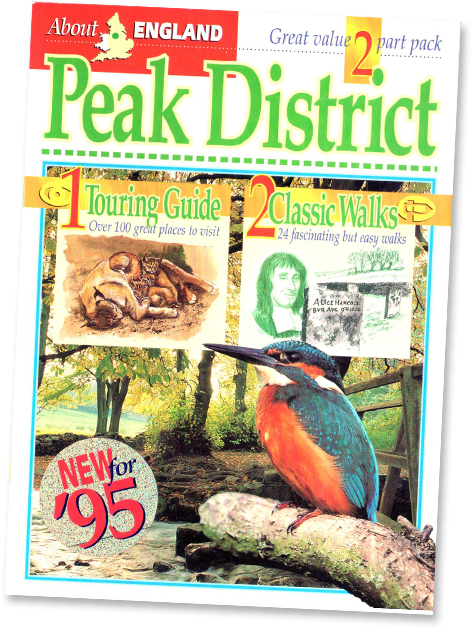 My parents moved to Buxton in 1966, and it was here that I went to school. I spent most of my career in magazine and newspaper publishing – both writing and designing. But am now semi-retired.
Back in 1995 I self-published a book of circular walks in and around the Peak District (right). And it was at this time that I really explored and grew to appreciate the Goyt Valley. Lying just a few miles north-west of Buxton, I think it's one of the most beautiful parts of Britain's first National Park.
There are lots of wonderful walks – and they're suitable for all ages and abilities. They vary from easy footpaths down to the river bank (which is very much a stream at this point), to stone tracks laid across open moorland.
I've also been fascinated by the social and industrial history of the valley. And of a community that vanished during the construction of the twin reservoirs that now dominate this glorious landscape.
Walks around the Goyt Valley
None of the slopes are particularly difficult, although some paths can get muddy after rain. Distances typically range from one to five miles, but they can be easily extended to day-long walks of 10-15 miles. I've created short 'Relives' of all the walks to make it easy to select one that suits. Click here to view them.
I hope you enjoy this website. Comments and suggestions are always very welcome. Click here to contact me.
Best wishes,
David