Above: Another image from the Whaley Bridge Photos website showing the bridge over the Goyt at Taxal.
Judging by the hand colouring, and the ladies' clothes, I'd have guessed it was taken in the early 1900s. But the bicycle looks closer to the 1930s.
A few weeks ago, Gail emailed to say she'd found details of a photo in the Manchester Archives with the caption 'View of footbridge over stream (possibly Goyt Valley) c.1854.' This is an incredibly early date for any photograph. So I ordered a copy, hoping it would show the packhorse bridge in Goyt's Bridge.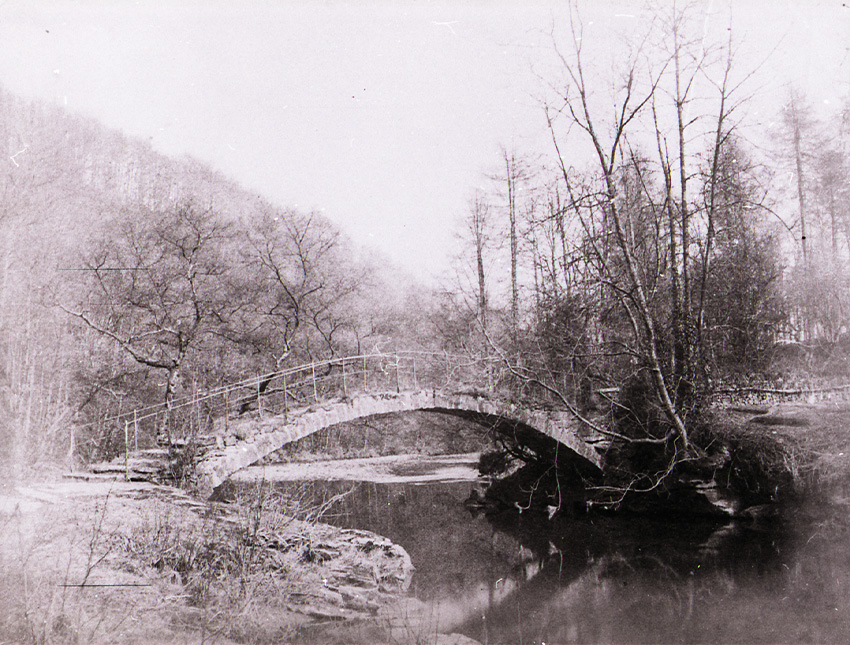 But when it arrived (above), it clearly wasn't this bridge. The only other similar packhorse bridge I could think of was the one at Taxal, beside the ford.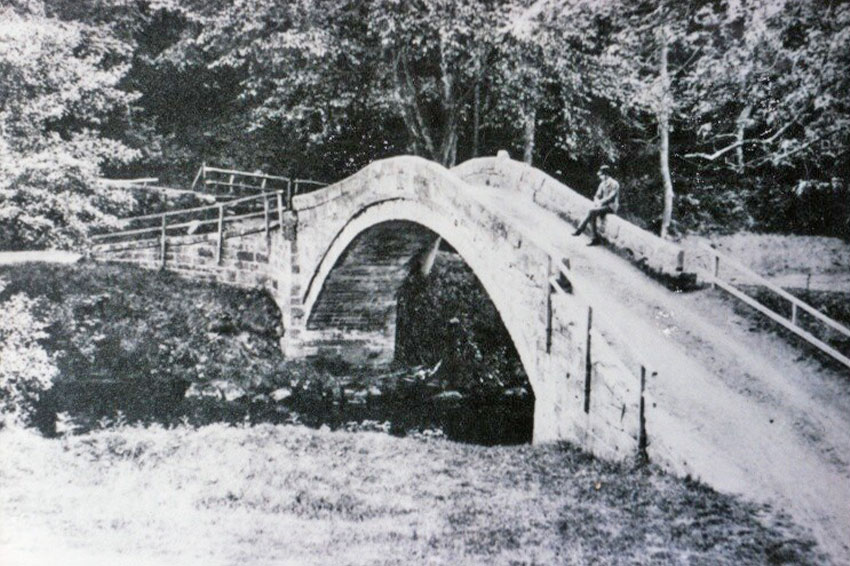 I'd seen the photo above of a packhorse bridge on the Whaley Bridge Photos website, with the caption 'Taxal Bridge'. But although it was similar to the 1854 photograph, it wasn't the same. It was Charlie on the Whaley Bridge forum who identified the correct bridge; the 17th century 'Roman Bridge' over the Goyt near Marple (below).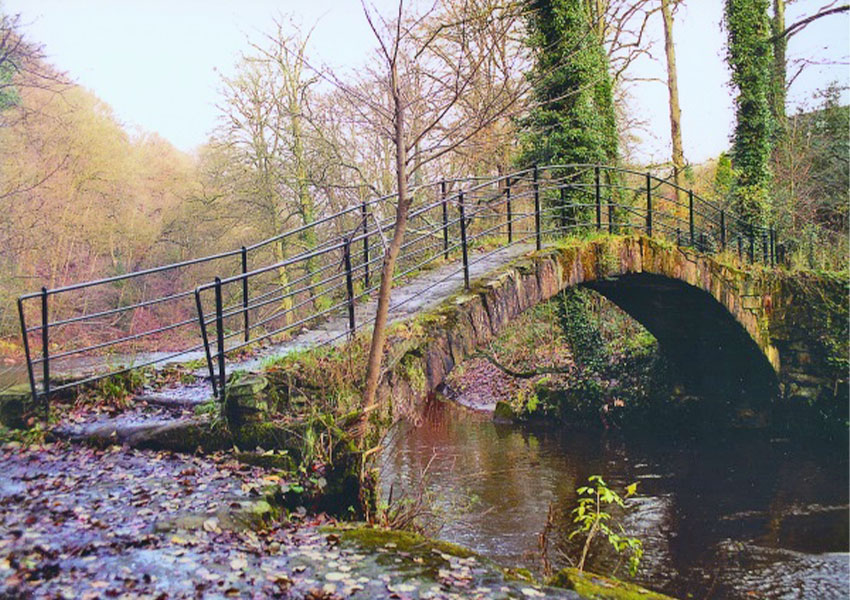 Photo courtesy Mark Whittaker.
But having solved this little mystery, it made me curious about the old packhorse bridge at Taxal. I'd read that it had been destroyed in a flood, and replaced with the one that stands there today. But there are other images on the Whaley Bridge site that show that the bridge has stood here for quite some years – possibly since the early 1900s (below).
I know that a flash flood left a trail of destruction throughout the Goyt Valley in 1930. I'd always assumed this must have been the one that destroyed Taxal Packhorse Bridge. But the older photo on the fade looks like it was taken well before 1930. So that can't be right.
So either the packhorse bridge (with the gent sitting on the parapet) wasn't in Taxal. Or it was destroyed and rebuilt following a flood earlier than 1930. Or the old photos aren't as old as I think they are. I'll update this page if things become any more clear!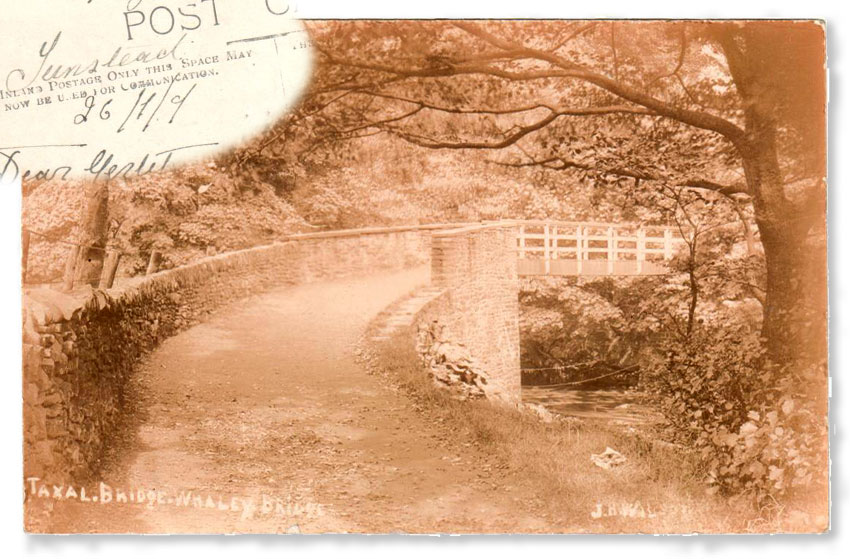 Page update: I've just found an old postcard of Taxal Bridge. Unfortunately there's no postmark, but the sender has hand-written 26/1/9 (see inset) which I'm assuming must be 1909. So the old packhorse bridge can't have been washed away in 1915 (see Chris's comment below). Perhaps it was an even earlier flood.