Above: I wonder whether these gatesposts once marked the boundary between the Grimshawe's estate and the Chillworth Gunpowder Mill.
It seems I'm not the only saddo to be fascinated by old stone gateposts! There are quite a few of us out there, as I discovered after putting a link to the previous post on the Goyt Valley Facebook page.
Those twin gateposts were beside the old railway track on the east side of Fernilee Reservoir. But there's a larger pair on the opposite side of the water, and most of us will have walked between them.
I've circled where they are on this old map. Simply click the 'Now' button, or drag the slider, to see the view today.
The stones are more substantial and well-carved than typical field gateposts. The road ran between the hamlet of Goyt's Bridge to the south, and the gunpowder mill to the north.
I've often wondered whether this would have been the main route for the Grimshawe family and their guests, travelling between Errwood Hall and Whaley Bridge. But it would have meant passing through the grounds of a working gunpowder mill. So I'm not sure.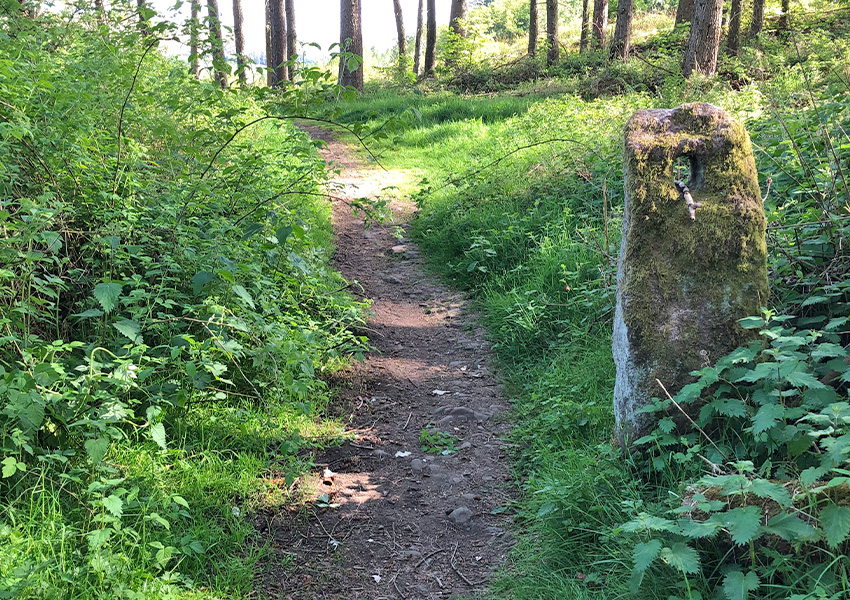 There's another track running up the slope to the left, just before the twin gateposts. This led to Intake Farm. I've never been able to find much evidence of the farmhouse, beyond a solitary stone gatepost (above and pic 1 on the fade).
Further along, the path crosses Deep Clough over a small wooden footbridge. This must have been a far more substantial bridge in years gone by – wide and strong enough to take a horse and cart.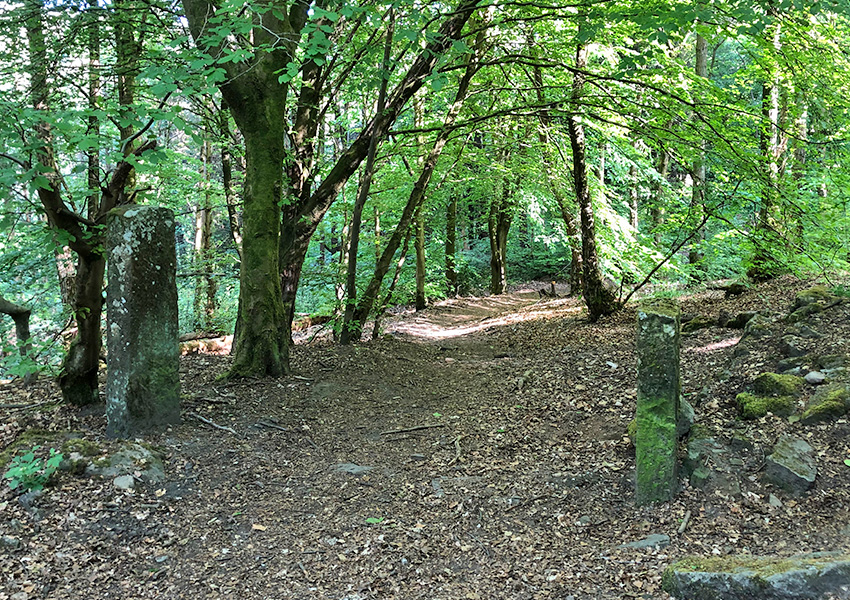 A short distance further on the right stands another pair of stone gateposts (above and pic 2 on the fade). This path led back down to the main track. A short stretch of curved stone walling shows where it once emerged (below and pic 3 on the fade).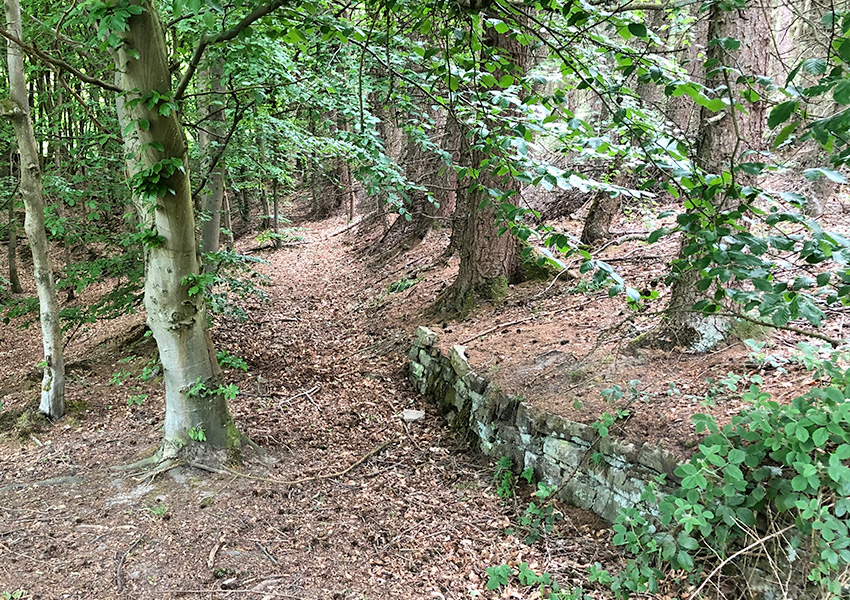 I'd love to discover more about this old road which once ran beside the Goyt. Was it open to traffic all the way through the valley from Derbyshire Bridge? Or was it closed off because of the gunpowder mill?
The only other route from Goyt's Bridge up to the Long Hill, Buxton to Whaley Bridge road was up Old Goyt's Lane. And this seems too steep for any horse and carriage.
If anyone has any thoughts, please leave a comment below, or on the Facebook page.