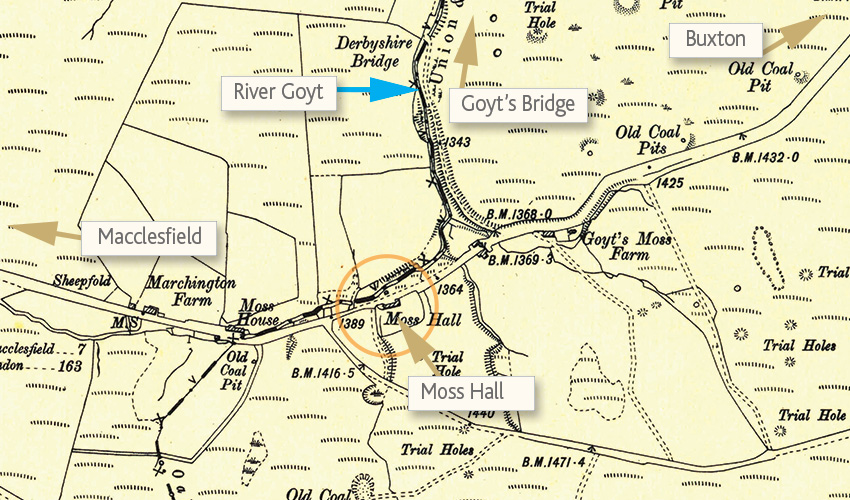 Above: Moss Hall sounds as though it may have been the grandest of the four houses set on this wind-swept road on the Cheshire/Derbyshire border. (Click map to enlarge.)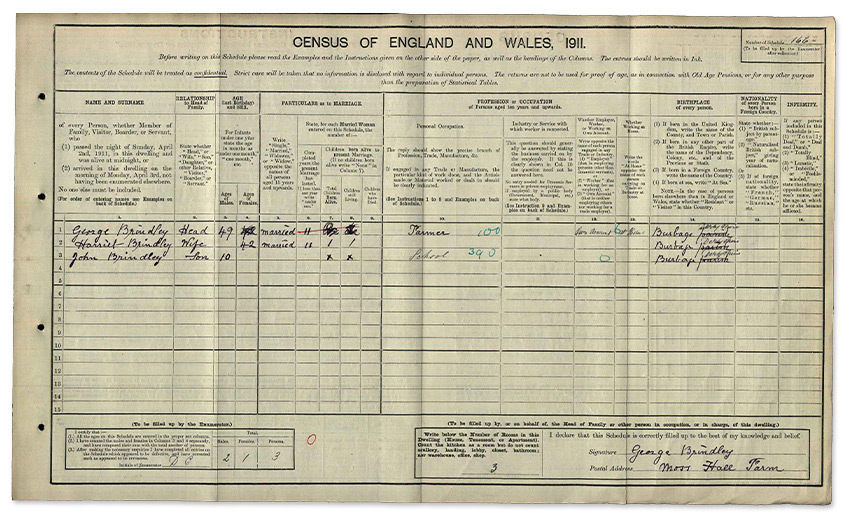 Above: Click to enlarge this 1911 census return for Moss Hall.
Above:
Moss Hall sat beside the Old Macclesfield Turnpike to Buxton, just a short distance from the Cat & Fiddle Inn. It was one of four houses centred around the Goyt's Moss coal fields. From the left, these were Marchington Farm, Moss House, Moss Hall and Goyt's Moss Farm.
Moss Hall
My thanks to Mike for unearthing a 1911 census record for Moss Hall, showing that it was occupied by George and Harriet Brindley, and their 10-year-old son, John. This is the only evidence we've managed to find for the house, apart from the fuzzy shape on the photo at the top of the page.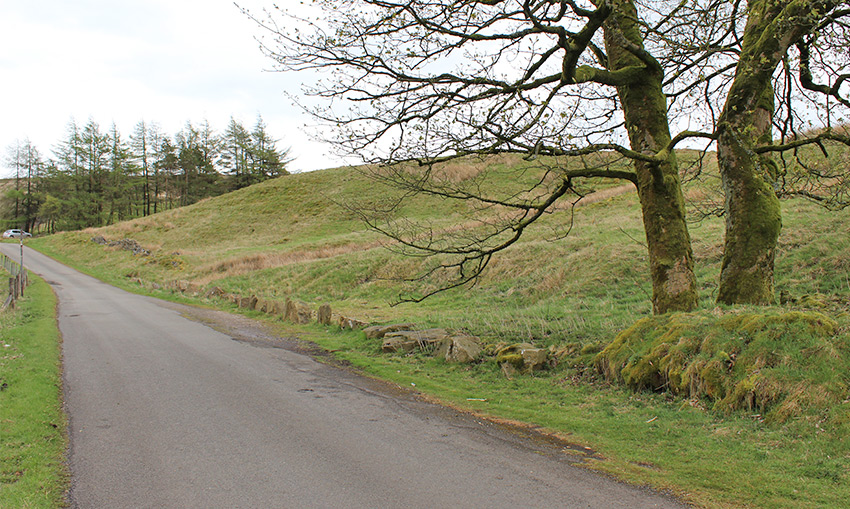 Today, the only sign it ever existed is a level area on the right, about 100 yards before the small car park at Derbyshire Bridge (above).
I'll update this page if anything else comes to light.

Page update: 20th May 2022
A photo has just come to light with two captions: 'Pygott's Cottage' and 'Moss Hall Farm', along with a matching view of where the house one stood, taken in January 1989. This matches up with a painting sent to me some time ago by Rob (below).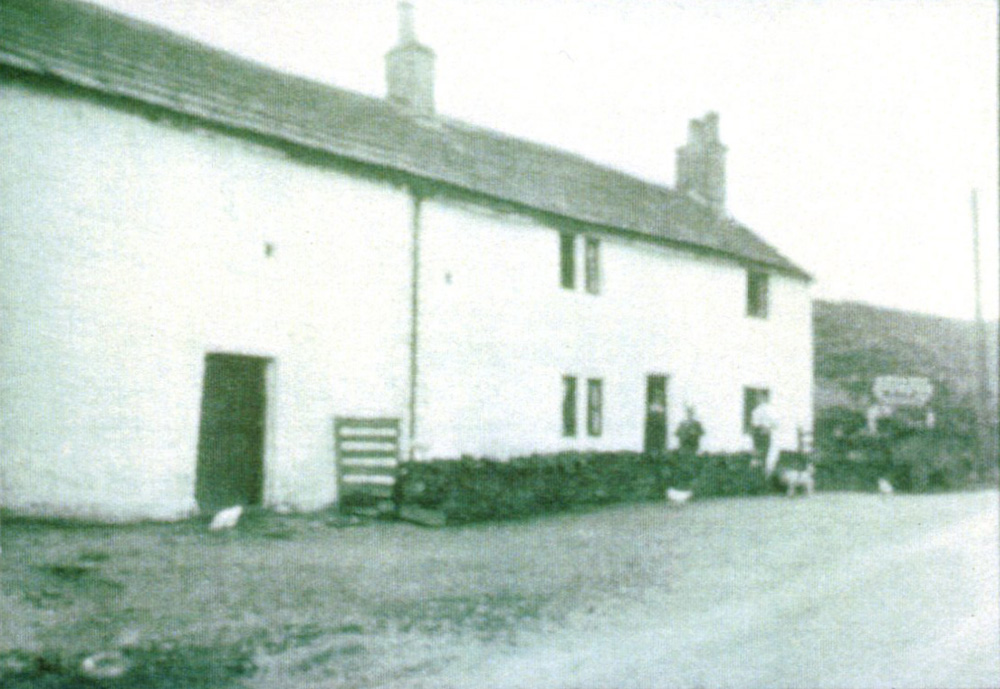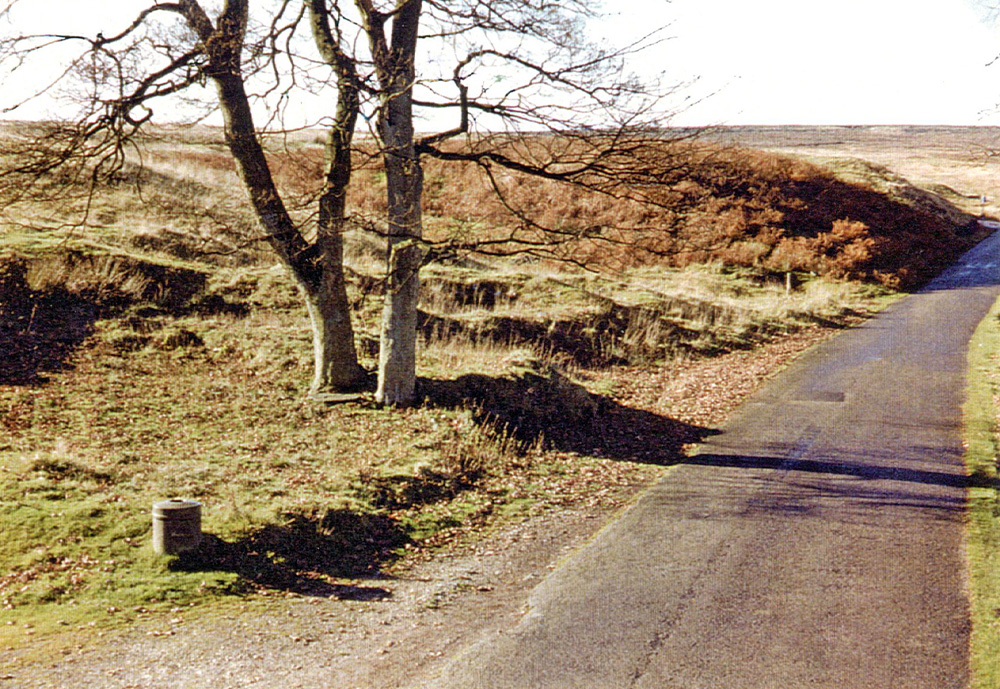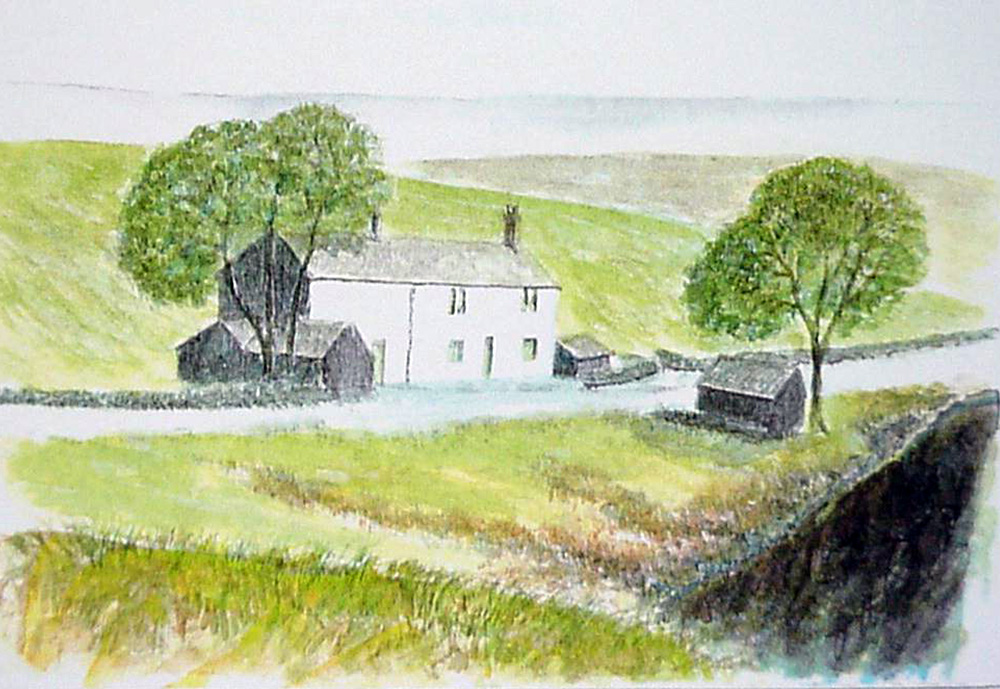 Surname
First name
Born
Relationship
Occupation
Birth place
1911 Census
Brindley
George
c1862
Head
Farmer
Burbage
Brindley
Harriet
1869
Wife
Burbage
Brindley
John
1901
Son
School
Burbage