Goyt Valley miscellaneous
These posts don't fit easily within the existing sections of the website – which is why I've called them miscellaneous. They're a bit of a pick and mix collection – but interesting just the same. Simply click on the 'Read more' links to view any story. All contributions would be very gratefully received. To get in touch, simply use the site contact page.
Above: A rare photo of Mary and Genevieve Grimshawe pictured at the opening of Fernilee Village Hall.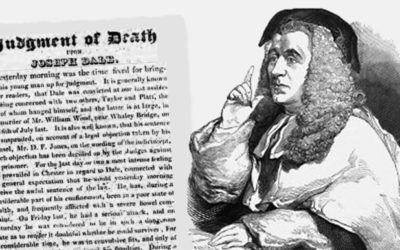 When the concluding words of "the Lord have mercy on your soul" were pronounced, the prisoner looked fervently up to Heaven, and in a trembling voice said "Amen".
read more