Recent photos
It's wonderful when people get touch with new photos showing the Goyt Valley as it was before the coming of the twin reservoirs. I always find them fascinating. Particularly if it takes some detective work to figure out where they were taken.
The photos featured below are the most recent additions to the collection. If you have any that you'd like to add, please do get in touch. I won't reproduce them without your permission, and they're not shown in high enough quality for anyone to copy and use them commercially.
Click any image to view the photos in more detail, along with any information I've managed to discover.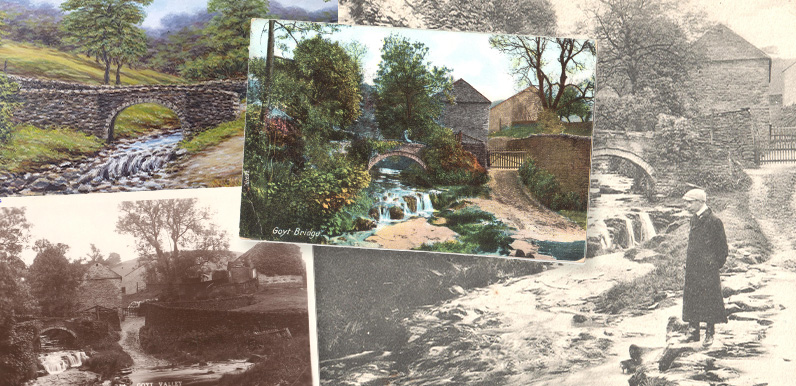 A wonderful painting of the packhorse bridge captures the picturesque beauty of the Goyt Valley. It now spans the Goyt about a mile upstream, where it was moved in 1965.
read more