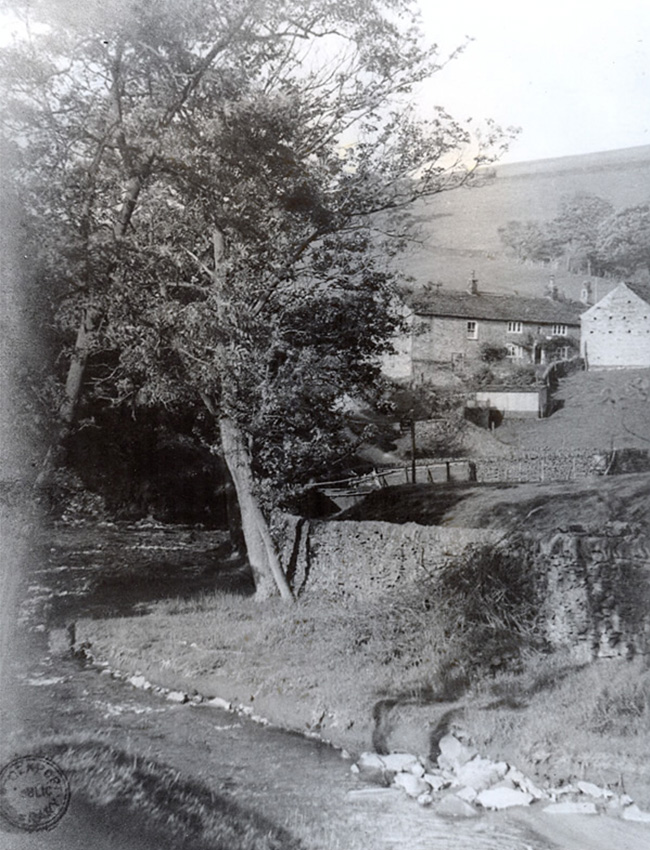 Above: A picturesque view along the River Goyt as it approaches Goyt's Bridge, with Goytsbridge Farm in the background (click to enlarge).
It's one of nearly 100 photos of the valley recently discovered on Stockport Council's image archive.
Most of them are fairly nondescript views, and the quality often isn't great.
But it is a unique record of a landscape which has now largely vanished beneath the waters of the twin reservoirs.
Many thanks to Gail for pointing me towards a collection of nearly 100 photos of the Goyt Valley dating back to the early 1930s, many of which I hadn't seen before. They're on Stockport Council's image archive. To view them, simply click this link and enter 'Goyt Valley' into the search box*.
I'm hoping they will allow me to put some of them on this website so I can add more information about each image, including where they were taken and what they show. But the response so far hasn't been very positive. So I thought I'd start with one image to illustrate how I'd use them.
The first photo to catch my eye was an unusual view of Goytsbridge Farm. I recognised the building from the old postcard below.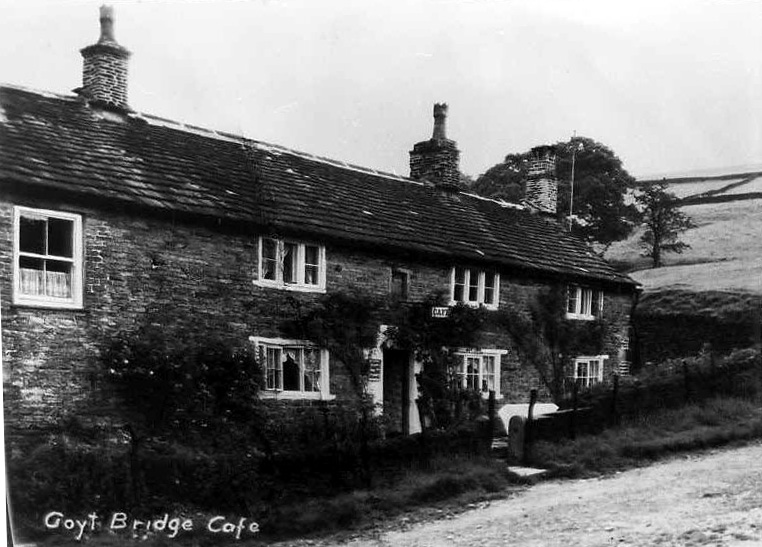 I didn't find it easy to trace where the photographer had been standing as it's not a view I'd ever seen before. But using the angle of the farmhouse and the large barn as a reference, I think I've managed to plot the position on the map above.
I initially thought it must have been taken from between the packhorse bridge and the stepping stones. But I think it was further back – from alongside the Goyt as it flowed down towards Goyt's Bridge – with the packhorse bridge hidden in the dip.
There seems to be a sign in the centre of the photo, but it's impossible to read. I've asked Stockport Library whether I could get a higher resolution image, and I'll update the page if they let me have one.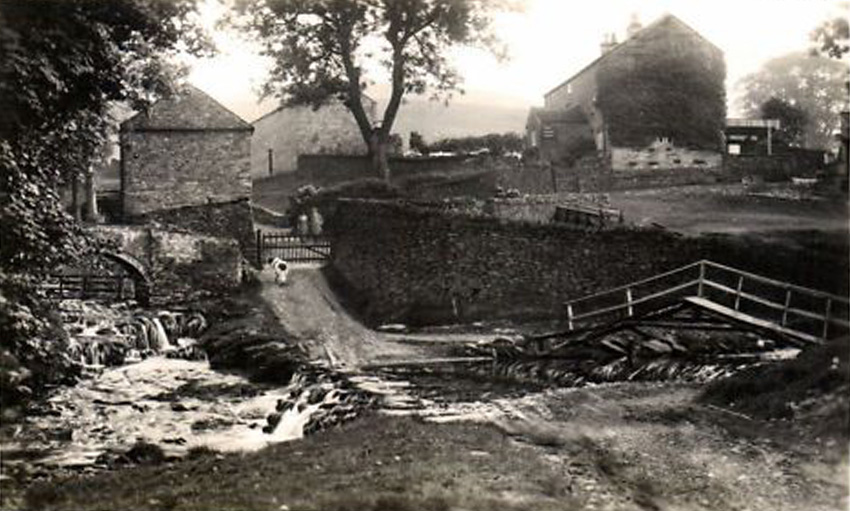 Above: This is the view hidden in the dip in the top photo (click to enlarge). It's a far earlier image, but I think the sign in the top photo points down to this this popular part of Goyt's Bridge, with the Goyt running over the stepping stones and the packhorse bridge on the left.