Image added: 7th January 2017
Scene: A painting of Goyt's Moss Farm, which once stood close to today's Peak District Rangers' hut at Derbyshire Bridge carpark. View more details about the building.
Approx. date: The artist has included a date alongside the signature, but unfortunately the actual year is right on the edge of the image. It looks like it might be 'KPB 1911'.
Provided by: Mike Whibberley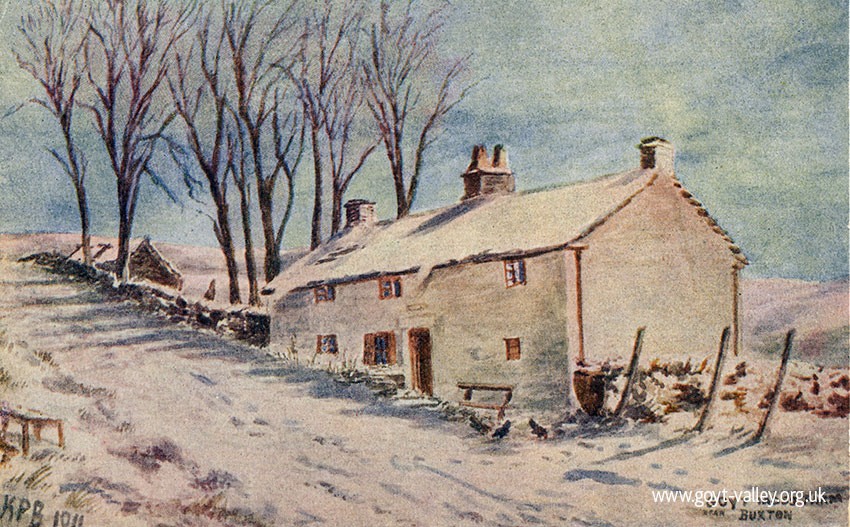 Above: This is the same view by the same artist and painted in the same year, but taken in the depths of winter. (Click to enlarge).
Page update: Gail has confirmed that the artist is K P Blakelock, and the date is 1911. Katherine Percy Blakelock (1862-1939) was an Arbroath landscape painter in oil and watercolour who moved to Carnoustie in the early years of the 20th century. She later settled in Buxton, Derbyshire, before moving to London in 1913.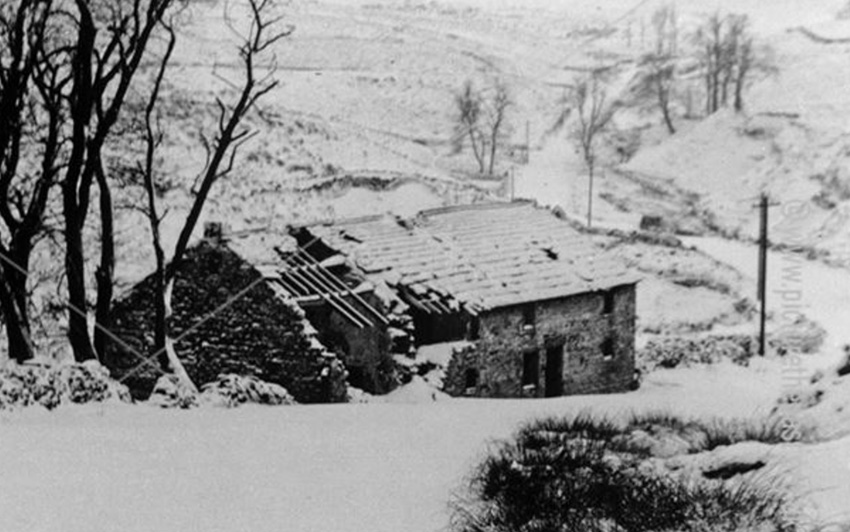 Page update: January 2019
I recently came across this photo of the ruins of Goyt's Moss Farmhouse in the snow on the Picture the Past website (click to enlarge). I'd guess it was taken in the mid 1930s, at the same time as all the other houses on the Errwood Estate were demolished.