Above: The packhorse bridge in the centre of Goyt's Bridge was a popular view for both artists and photographers, as well as the many visitors who came to enjoy this gloriously picturesque spot.
Janette kindly sent me a photo of a wonderful painting of the packhorse bridge. It's signed B.B. Measham and dated 1965. This is the year the bridge was rebuilt further upstream, just before Errwood Reservoir was flooded.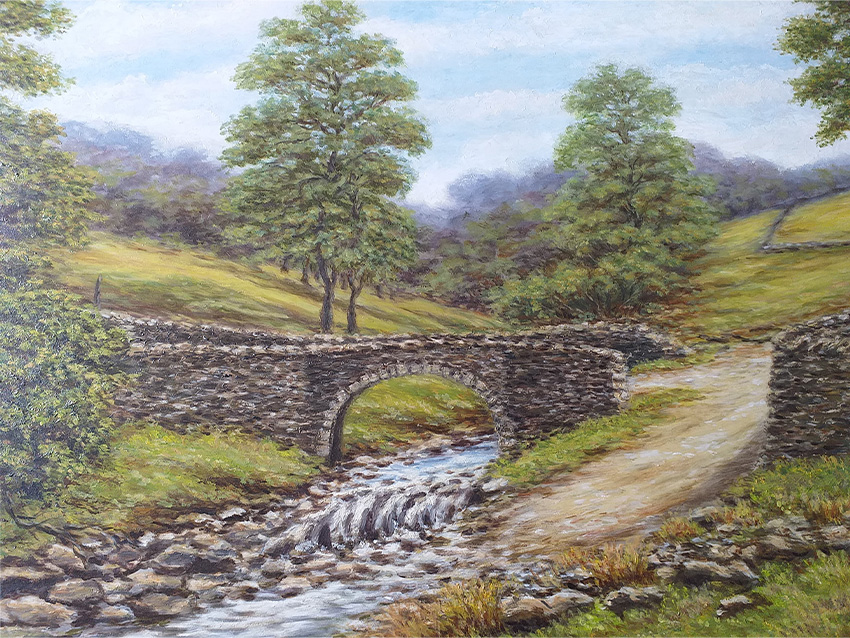 I think it must be a fairly idealised painting as I'm sure Goyt's Bridge would have been a grim collection of half-demolished buildings in the centre of a large construction site at this time (click to enlarge).
Another clue that it's not painted from life is the '3 o'clock' stone walling on the right. This should be on the hillside to the left, where it can still be seen today.
The photos below are postcards of the bridge I've recently collected (click any to enlarge). The hand-coloured print is the only one with a postmark (1911), but they'd all date to the first quarter of the 20th century.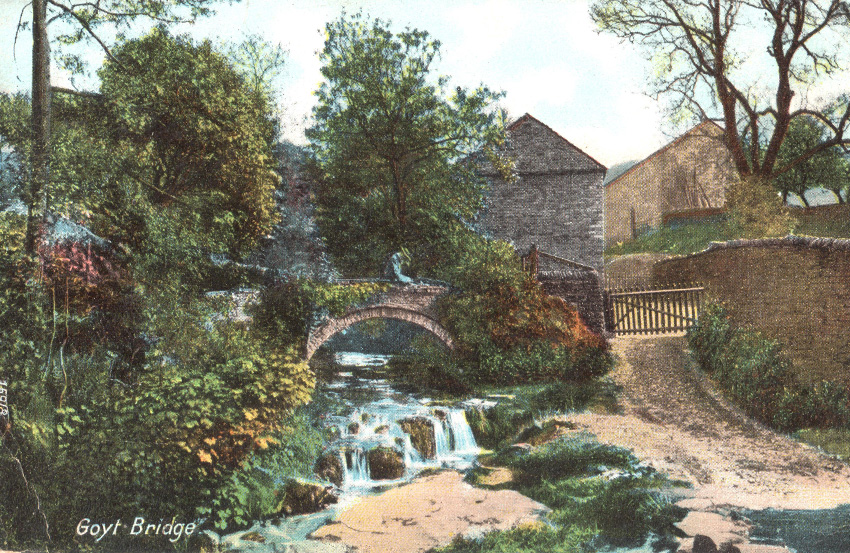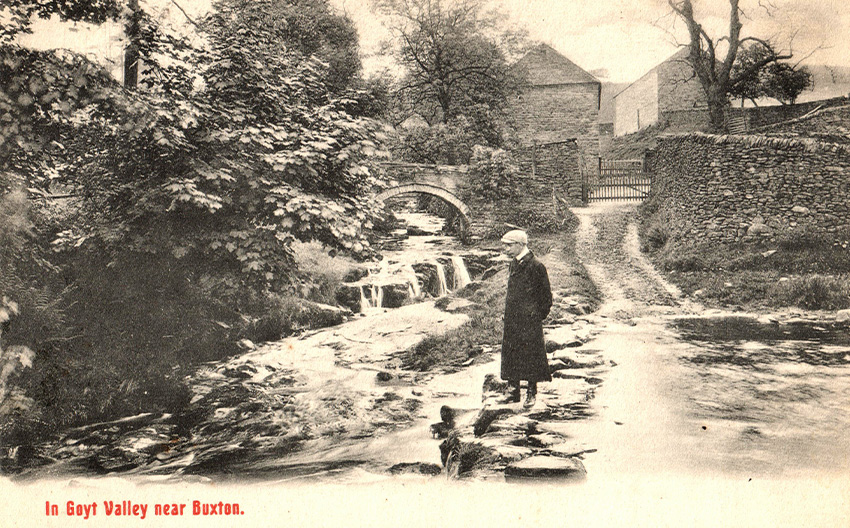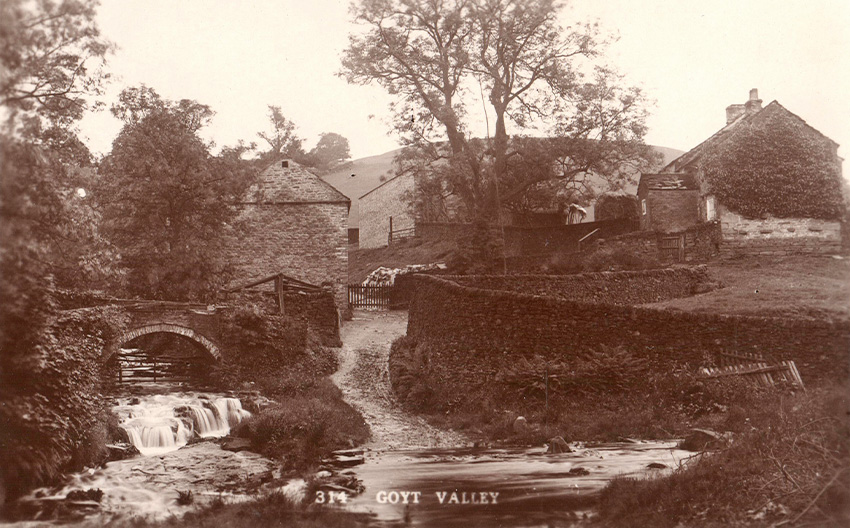 The building to the right on the bottom photo is Goytshead Farm; one of two farms which lay either side of the bridge. Cream teas were served in both farmhouse gardens.
Click here for more information and photos of the bridge, along with a map showing where it once stood within Goyt's Bridge. The ruins of the hamlet now lie under the southern end of Errwood Reservoir, opposite the modern bridge.