Click any of the photos below to view a larger image.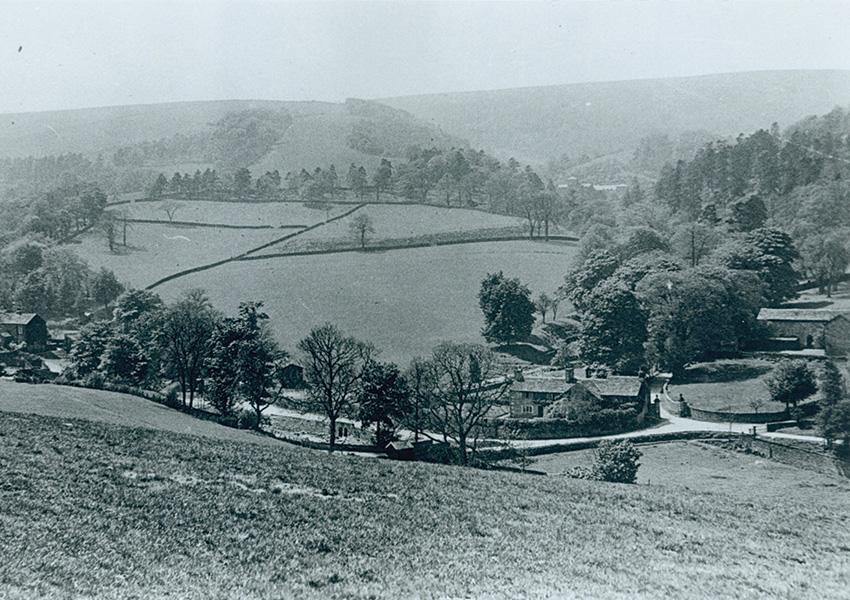 The gates beside Errwood Cottage lead up to Errwood Hall. It's just possible to spot the roof-tops of the hall amongst the trees in the far distance.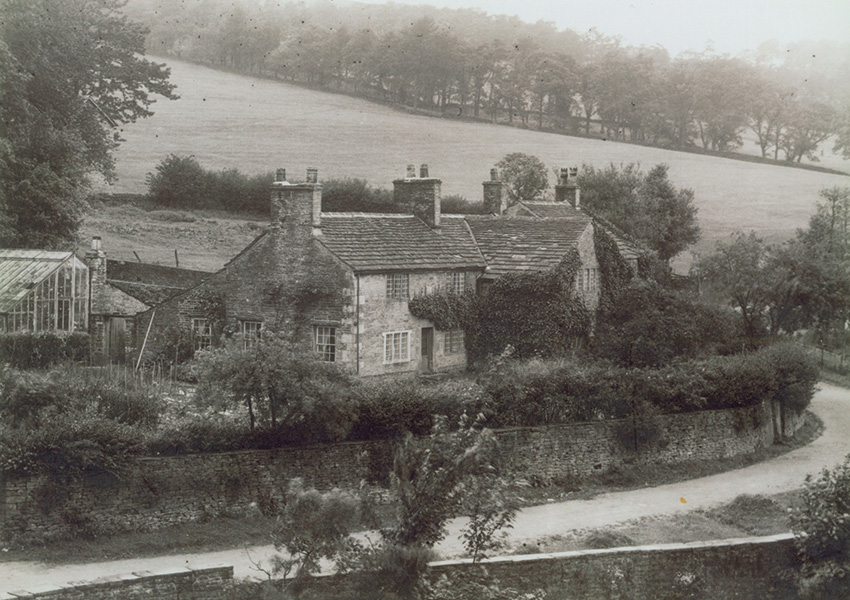 This view shows it was two cottages rather than one. Gatehouse Cottage on the right, alongside the gates. And the Gardener's Cottage on the left, with its large greenhouse.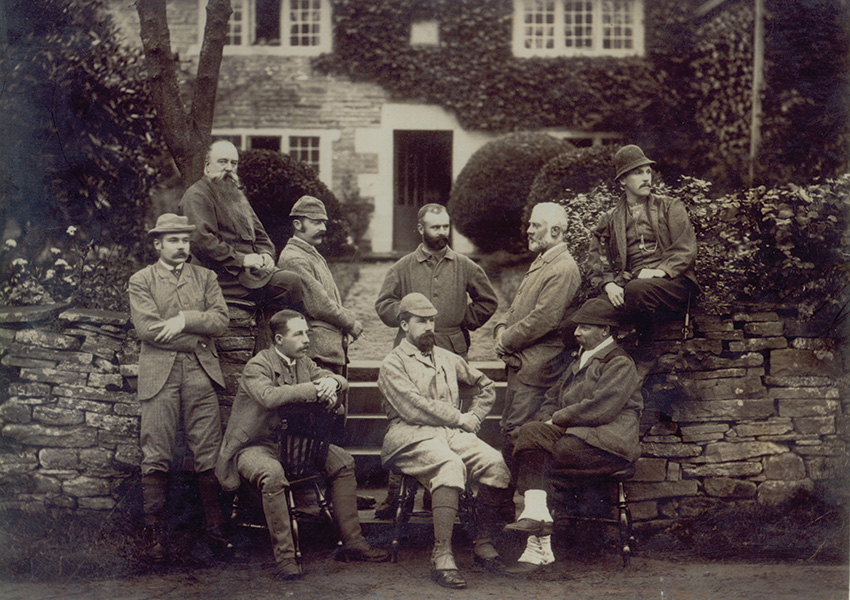 The Grimshawe's held an annual shooting party for their well-to-do friends. This photo is dated 1882. They're posing in front of The Gardener's Cottage. (View more.)
Although marked on old OS maps as Errwood Cottage, it's usually known as the 'Gatehouse & Gardener's Cottage', and was situated beside the gates at the foot of the lane leading up to Errwood Hall. (Click the map below to view a larger image.)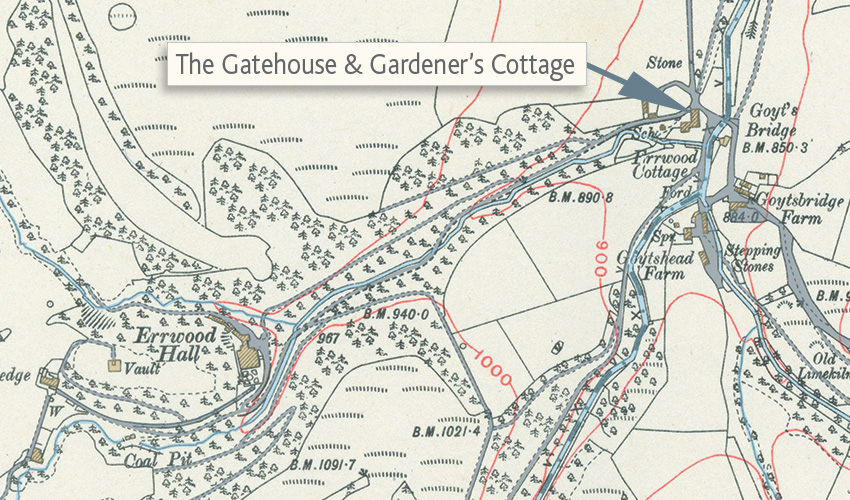 This substantial and attractive, ivy-clad, brick and stone house became home to the most important of the Grimshawe family's staff; the Estate Manager. This information is taken from Gerald Hancock's 'Goyt Valley Romance';
…the Oyarzabals lived at the 'Gatehouse & Gardener's Cottage', which had a huge greenhouse at the back with a large vegetable garden, most of which would have supplied the Hall.

Ignatius Oyarzabal, the head of the family, came from Spain. His was an adventurous story, for he came to Errwood in 1871 as a young lad abroad the 'Marquita', the Grimshaw's private yacht. The family in that year had holidayed in the Mediterranean, visiting Italy and Spain.

He repaid Samuel Grimshaw's kindness by working hard, and rose to the rank of butler, while his wife Bridgett, who had worked at the Hall, ran the school which was not far from the rear of their cottage. Their second son, Joseph carried on family tradition and became estate manager.
The single-room Goyt's Bridge School was at the back of Gatehouse Cottage. (Click here for more information.) The cottage also features on a series of photos of the Grimshawe family's annual shooting party (see left).