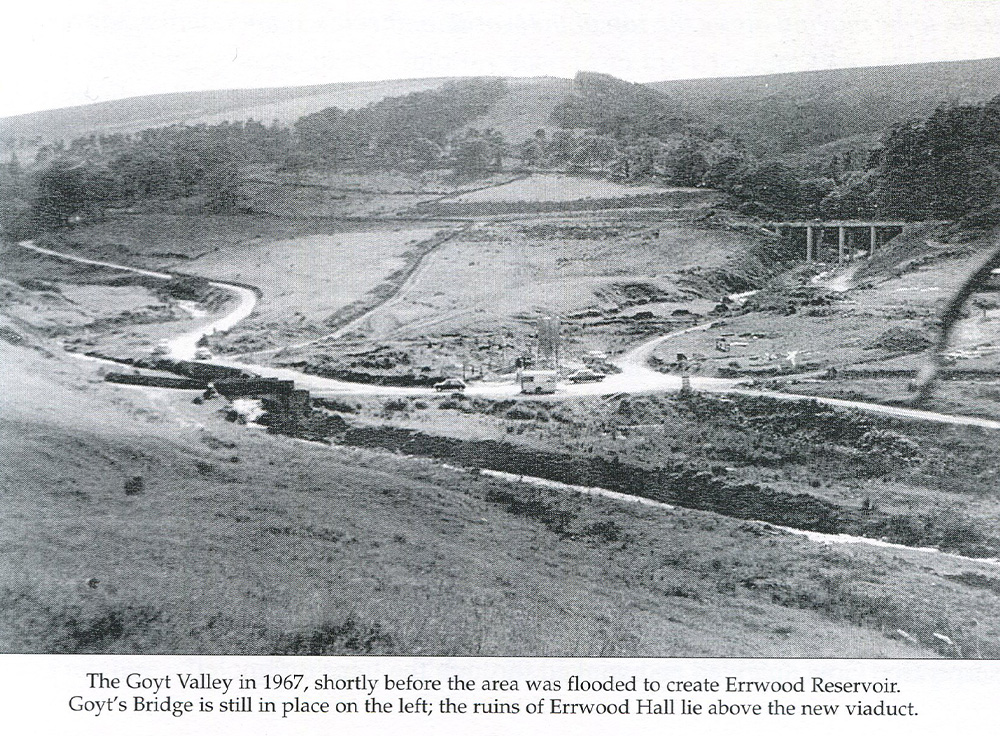 Above: Mike found the photo in an out-of-print book, which is why the quality isn't great. This is the full view (click to enlarge).
My thanks to Mike for unearthing this rare view of Goyt's Bridge, dated 1967. Errwood Reservoir was officially opened in June 1968, so it would have been taken less than a year before the reservoir was flooded.
To the left is Errwood Bridge, which by coincidence has featured in quite a few recent posts, emerging from the water during the droughts of 1984 and 1990/91 (see below).
The carriage drive to Errwood Hall runs under the modern bridge on the right, which looks like it could still be under construction. The road snaking away to the left went to Derbyshire Bridge. It's still possible to see where this road joins today's single track lane, close to Errwood Hall carpark.
The Goyt flows under the old bridge in the near foreground. There are two roads to the right. The bottom one followed the Goyt all the way to Fernilee. The one just above, which isn't so easy to see, is The Street, which today runs past the larger carpark to Pym Chair.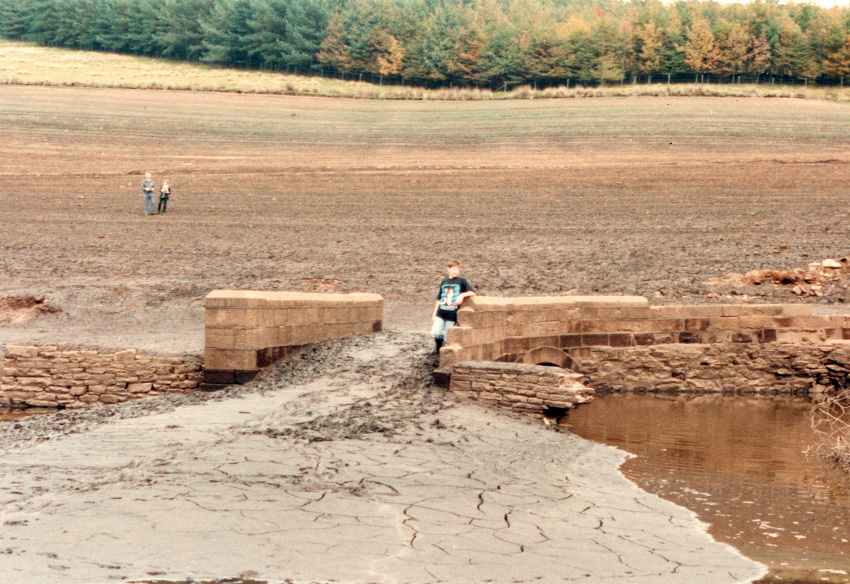 Above: Bill's younger son, Ben, pictured on Errwood Bridge (click to enlarge). Goyt's Bridge was to the right.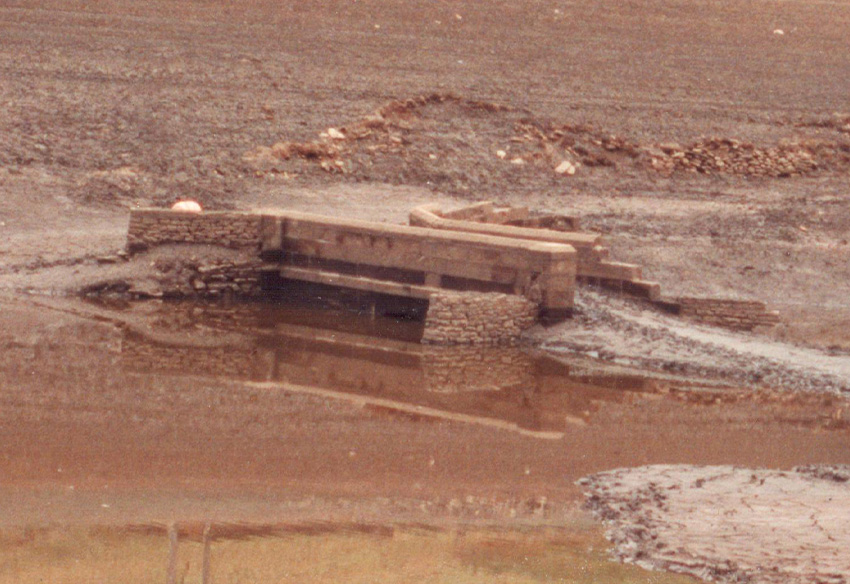 Above: The only close-up photo I've seen showing the northern side of Errwood Bridge (click to enlarge).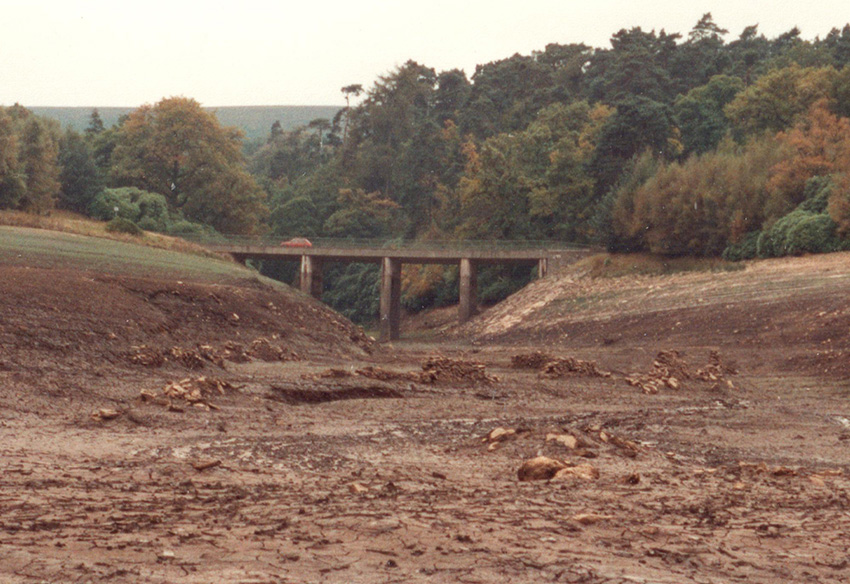 These three photos were taken by Bill Brocklehurst in either 1990 or 1991, during the most recent severe drought. The above photo was taken from close to Errwood Bridge, looking up along the carriageway which once led to Errwood Hall. The stones in the foreground are all that remain of Errwood Cottage and its surrounding walls.