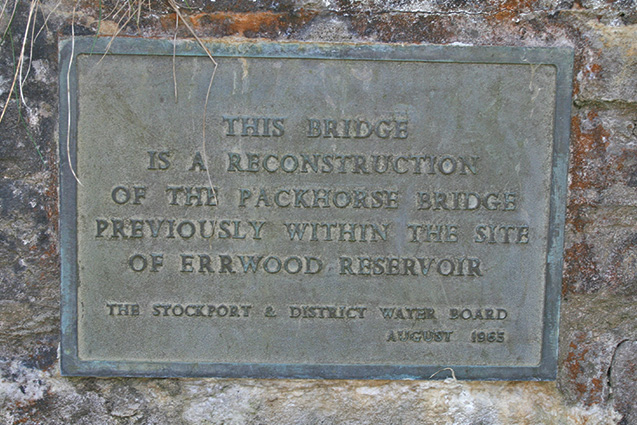 Above: A small plaque beside the bridge explains that it was rebuilt here in 1965 during the construction of the reservoir.
The packhorse bridge has now been closed for a few weeks waiting for the land-owners, United Utilities, to repair the stonework at the foot of one of the supports that's been washed away by the force of the water.
I first noticed water was getting into the joints between the stones back in September last year. I was hoping UU would make repairs at that stage, rather than wait until the damage got too severe. But hindsight is a wonderful thing!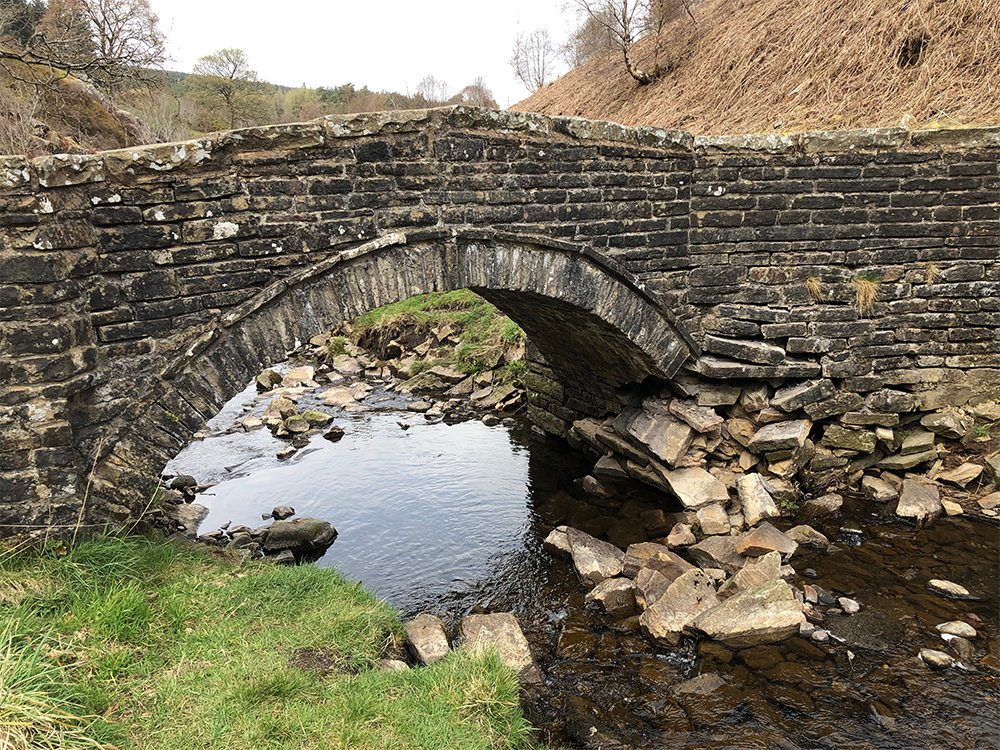 Above: The damaged bridge pictured at the end of April 2021.
I'm not sure how long UU is going to take, but it's easy enough to cross the river – when it's not flowing too fast – by stepping over some of the nearby stones rising above the water level.
When I went down to take these photos, someone had removed a couple of pallets blocking both ends of the bridge. I can't imagine that the bridge is going to collapse under the weight of anyone using it. But I guess it's best to avoid using it.
There are lots of photos and information on the bridge on this website (click to view). It once stood in the heart of Goyt's Bridge, which now lies under the southern end of Errwood Reservoir. And was moved here when the reservoir was flooded in 1965.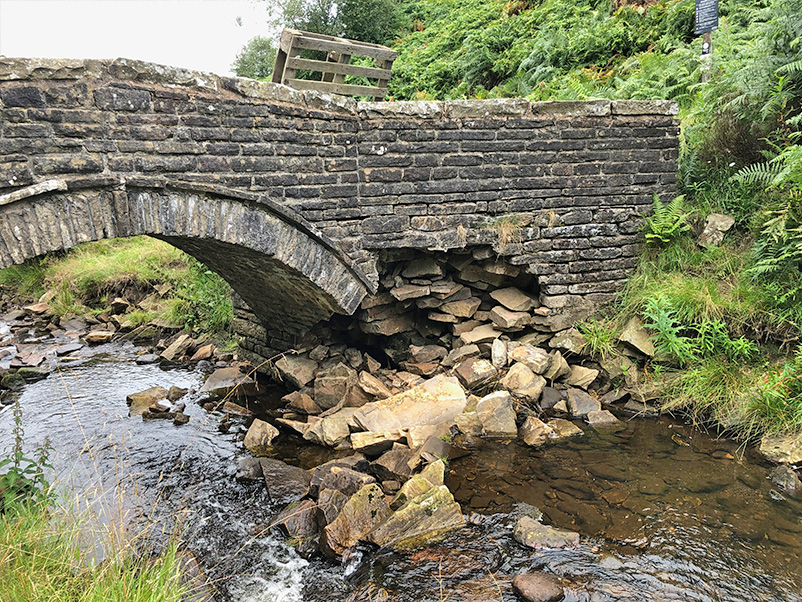 Page update August 14th: It's now about five months since United Utilities put up notices warning people not to use the packhorse bridge, and saying they will have a "temporary crossing available shortly". But there's no sign of the alternative crossing, and the damage is getting far more serious (see above).
People are still using the bridge – but it's looking dangerously close to collapse. So I'm trying to discover what plans UU have for both repairing it, and installing the temporary crossing. I'll update this page if I can discover any more information.