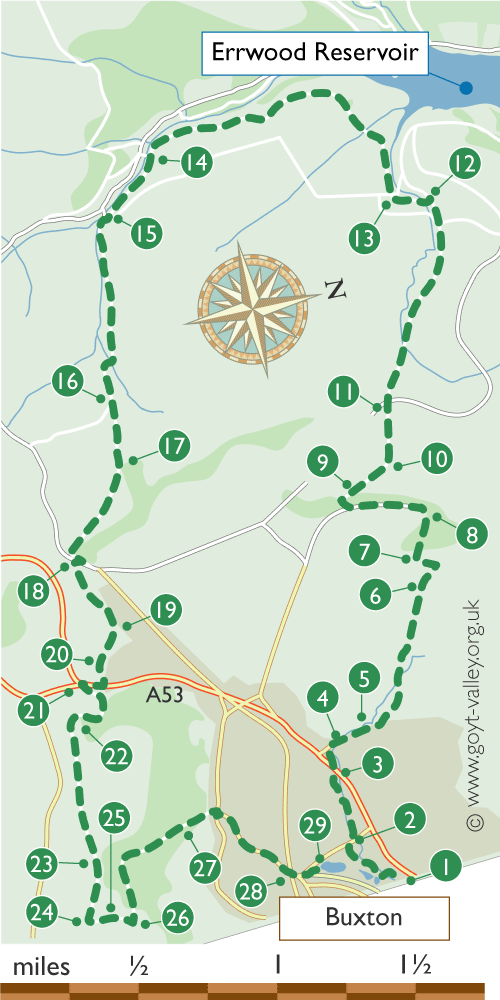 Above: Click to enlarge a map of the route. And click here to view step-by-step instructions and photos.
With the nights drawing in and winter fast approaching, I thought I'd take advantage of a recent break in the weather to capture the glorious colours of autumn in the valley.
Walk 9, a circular 8-mile route from Buxton to Errwood Reservoir, is one of the most popular in the series. So I thought it would be a good opportunity to add another version.
Some of the paths are the same, but this walk starts from Buxton's Pavilion Gardens, and heads out across Cavendish golf course. It also passes some of the town's landmarks, including Solomon's Temple and Poole's Cavern.
The walk can easily be extended by circling Errwood Reservoir, which would add another couple of miles to the route. Or shortened by missing out the climb to Solomon's Temple, which would reduce it by a similar length.
Click here to view the walk description with step-by-step directions and photos. And click below to watch a 'Relive' video of the walk.

Page tags (click for similar posts):
Walks