Above: The more larch the Forestry Commission fells, the better I like it! The inset map shows the path closures (see below).
Page update, August 2021: The Forestry Commission have changed their plans and they won't be working around Goytsclough until 2022. Although they have closed Errwood Hall carpark (see bottom of page).

The Forestry Commission has begun the second phase of tree felling in the valley to tackle the outbreak of phytofra. Last year they cleared the area to the west of Fernilee. This year it will be to the west and south of Errwood. It started during the last week of June and the signs say it could go on until the end of October.
It will mean the temporary closure of some footpaths. And the main car park beside The Street will be closed for a couple of weeks from Tuesday 20th July.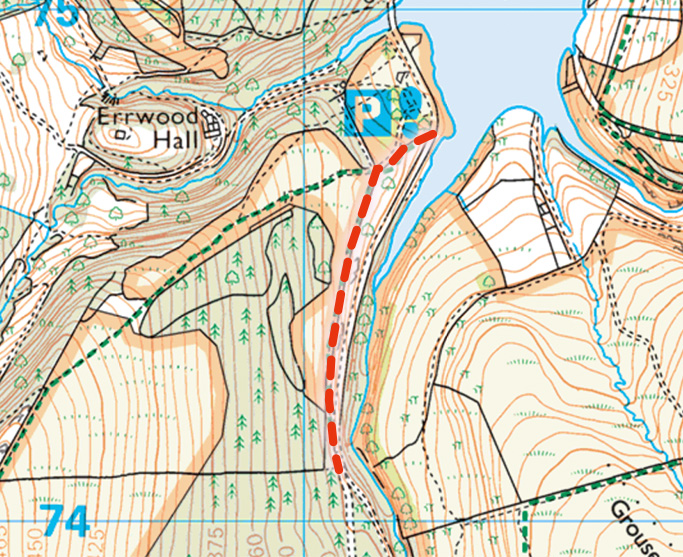 The footpath to the north which will be closed at some point starts from the far end of Errwood Hall car park, rising up to the attractive track that runs south, parallel to the single track road. Walks 1: The Riverside, 7: The Rhododendrons, and 13: Errwood Reservoir Circular include this path. But it's easy to avoid by following the single-track lane instead.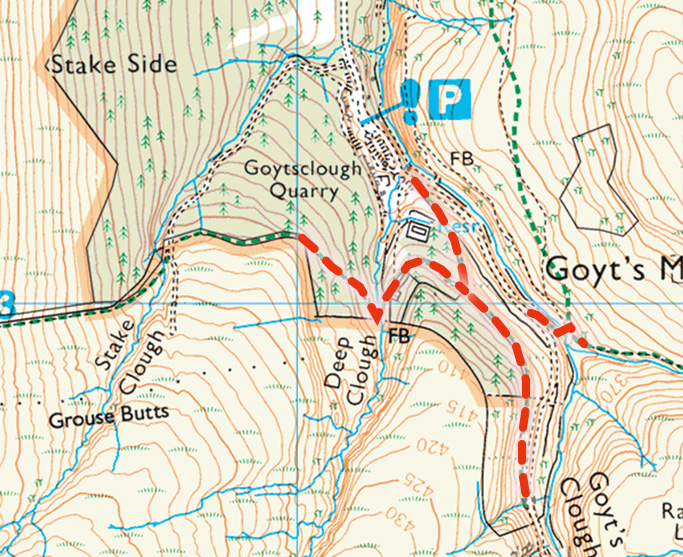 The paths to the south that will be closed at some point are around Goytsclough. The path running over Deep Clough is easily avoided by keeping to the track alongside Stake Clough to join the road.
There's also a small section at the small metal footbridge over the Goyt. I'm not sure why this is going to be closed as I can't see how it would involve any forestry work. This could be the biggest problem as it would effect a couple of walks from Buxton: Walk 9: Buxton to Errwood, and Walk 21: Buxton to Goyt Valley.
Normally it would be easy to walk a short distance further and use the old packhorse bridge. But I think this is still blocked to allow for the repair of the stonework. (I'll update this page if I can discover more about this path closure.)

Why the work?
The Forestry Commission created this video to explain the reasons for the tree felling. And there's more information on this page of their website.

Update 14th August: Errwood Hall car park closed
The Forestry Commission has closed Errwood Hall car park. There aren't any notices saying when it's likely to reopen. Nor are there any signs telling walkers how to access the footpaths from the car park around the ruins of the hall. I'll update this page if I can find any any information.