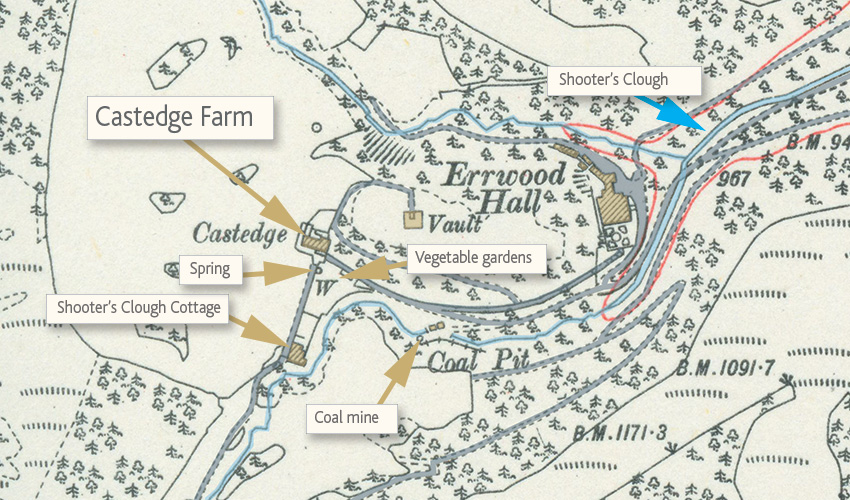 Above: Click on the map to enlarge it. I've also shown the other places associated with Castedge Farmhouse.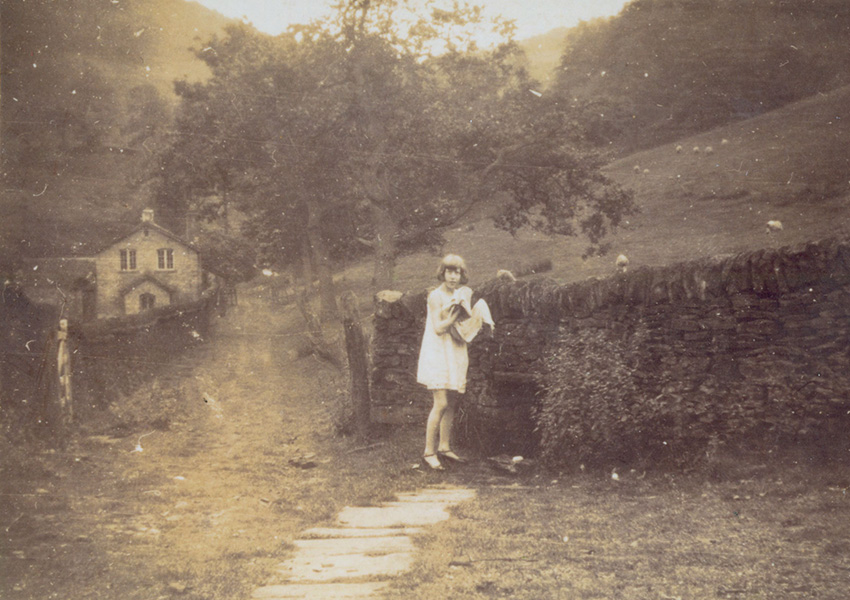 Above: This photo probably dates back to the 1930s (click to enlarge). It shows Kathleen Nall gathering water from the spring. It was taken from Castedge Farm looking along the track to Shooter's Clough Cottage in the background. The spring is easy to find today.
Spot the difference! The view above shows an attractive and fairly substantial farmhouse. The one below shows the same scene today. All that remains of Castedge Farmhouse is just a pile of stones showing the muddled outline of the building.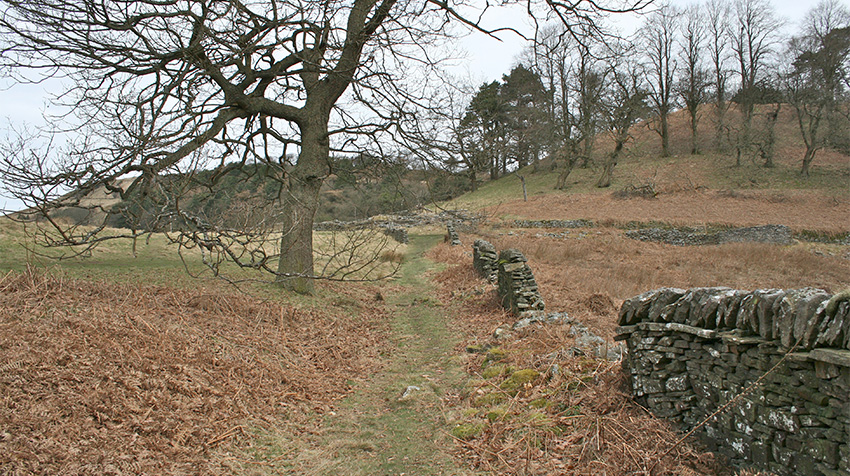 Castedge farmhouse was demolished in 1934, along with Errwood Hall, the houses in Goyt's Bridge, and 10 other farmhouses on the Errwood Estate, during the construction of Fernilee Reservoir.
The map (above left) shows its position. At the top of the hill behind lie the graves of the Grimshawe family. In front of the house were the stone-walled cottage gardens which provided vegetables and fruit to Errwood Hall. And further along the track (from where the above photo was taken) was Shooter's Clough Cottage, which was home to the manager of the nearby coal mine.
I'm still not sure who lived in either farmhouse. So I'll update this page when I get a few more facts.

Page updates:
Click here to view more information about Castedge Farmhouse, plus census returns.
Click here to view a 'then & now' fade of the photo of Kathleen collecting water from the spring.