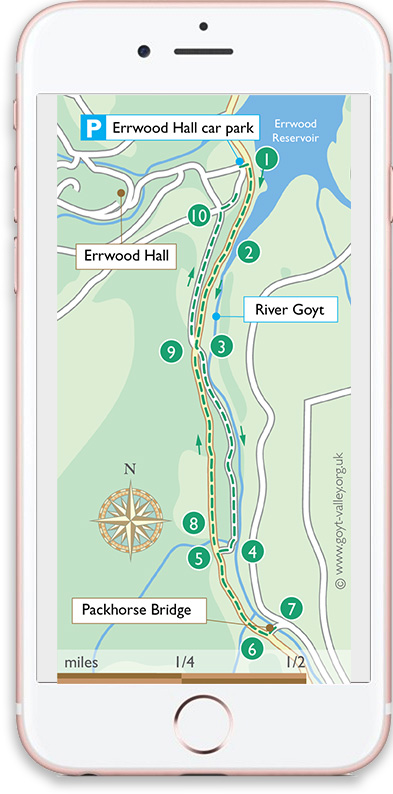 Above: I've redesigned to site to make it easier to view on smart phones.
I've finally managed to create maps and instructions for the 12 Goyt Valley walks featured on this website. They were all photographed and recorded during 2011. But I moved away from Buxton at the end of that year, and it's not been easy to find the time to complete things.
There are bound to be a few things which have changed on the walks over the last four years; footpath signs moved, removed or erected, trees felled and and vegetation cleared, new paths created, etc. So if anyone spots any mistakes, please do get in touch and let me know so I can correct things.
PDFs & GPX files
I've also redesigned the site to make it easier to view on mobile devices like smart phones. But the signal's not great in the valley, so I'd advise downloading the page before getting there. I'm also planning to create printable pdfs of the walks, as well as downloadable GPX files for those with navigation apps.
I still live quite a distance from the Goyt Valley. So if anyone would like to help with the GPX files, please contact me. Simply use a tracker app on any of these walks and then send me a copy of the file. The site is completely non-profit, and any contributions would be much appreciated and fully acknowledged.
Happy walking
David