Above: The muck-splattered view along the old railway track from Macclesfield old Road in Burbage. This was the start of walk 12 in the series on this website. But I've now had to change it.
The campaign to have the route along the old Cromford & High Peak Railway track recognised as a public right of way (PRoW) seems to have rattled the local land-owners. Great quantities of cow slurry have been sprayed at the entrance gates, and along the route.
I went to take a look when I first heard about it and it smelled pretty bad. But the farmer returned the next day and spread even more. I can't imagine their neighbours were too pleased.
There are other posts on the website explaining why we're applying for a PRoW (click to view). The Peak & Northern Footpath Society are providing a great deal of help and advice. It seems our best hope is to show that the route has been used unopposed for over 20 years.
Written testimony is really important. Over 200 people have applied for the evidence forms (click to view). Some have said they've walked the route for over 50 years – 75 years in one case! And many people have included personal photos which can provide crucial evidence.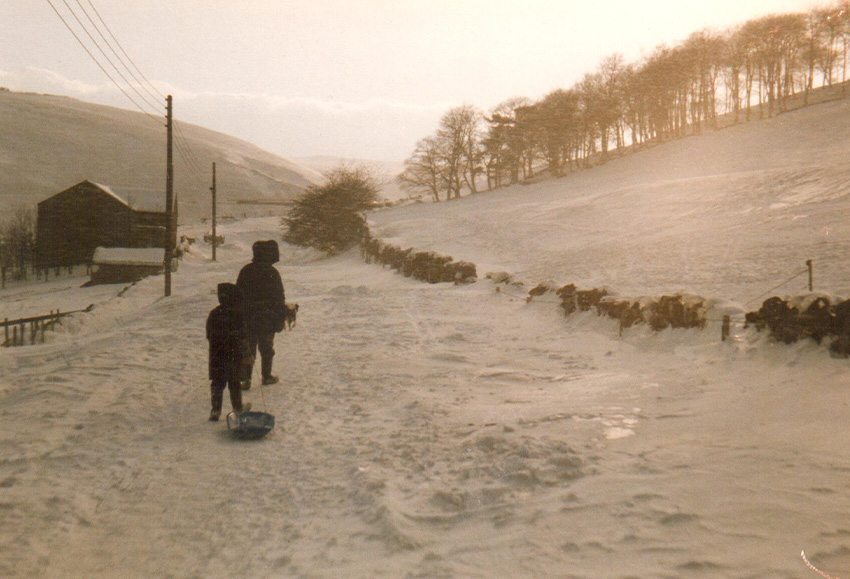 This photo shows a father taking his son sledging along the old railway line. The boy is now in his early 40s. Also, the footprints in the snow show how popular the route must have been.
We know that the previous owner of the track didn't object to people walking the track. He died some years back and it's now owned by Richard Lomas – the man with his name on all the lorries.
I tried talking to him on the phone but he made it plain that he'd fight our PRoW application in the courts. Which is obviously his right – but means it could be a very slow process.
The route also passes Plex Farm – along a short stretch of lane they own. A number of walkers have said they've been confronted by those at Plex and forced to turn back. And from well before the virus outbreak.
Add your evidence
The more evidence we can gather, the better our chance of success. So if you can add any information or photos, please do get in touch. Either by using the contact page, or leaving a comment below. Or by downloading and completing an evidence form from this page.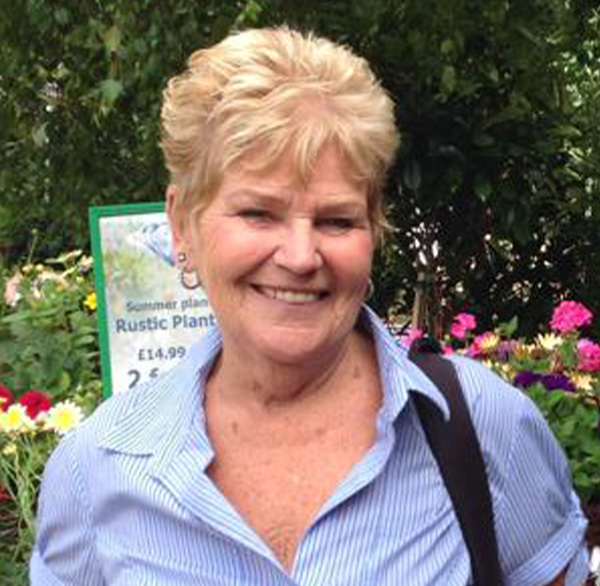 Page update
Esme has been in touch to describe her experience of being confronted by the people at Plex Farm. It's very similar to Russell's story (bottom of this page). As well as a number of other walkers:
Just before lockdown I drove from Fairfield to Burbage to walk along Bishops Lane, going as far as the small lake. It was the first time I'd done this walk and I enjoyed it so much I returned a few times – going the same way.

On one occasion I bumped into a friend of mine on the lane who lives in Burbage, and was walking with her daughter. She told me about the walk she was going to do; up the hill from Bishops Lane.

I said that I'd seen seen the lane and was wondering whether to walk up and see where it led to. But there was a notice saying Private Road, No Access. She told me that lots of people use it. And when you reach the top you can turn left and there's a nice flat walk that will bring you back into Burbage as a circular walk.

So the next time I went I walked up the hill, passing a house on the left about three parts of the way up. When I reached the top there was a farm in front, and a dog came running out.

I continued walking to the left, and it was a very enjoyable. When I reached the end of the lane I came to a gate tied with rope, but managed to get through to the other side by scrambling down a small grassy bit to the side of the gate .

A few days after I decided to do the same walk again. When I got as far as the house on the left, I noticed a woman in the garden playing with a dog. She immediately shouted that I had no right walking up here as it's a private road. I just said that other people use this road and carried on walking .

Some days later I was walking along the lane when two unmarked police cars passed me, drove up the hill to the top and turned round and drove back down. I'm sure the woman must have called the police.

I've not been back since.
The trouble is that all these actions are giving Lomas and the Plex people exactly what they want. Esme says she won't go back. And now that cow muck has been sprayed along the route, I doubt many other people would want to go that way. Lawrence summed things up well on the Goyt valley FB page;
"What a baby! Smearing poo on your 'own' things so others won't touch them is a pretty troubling reaction to adversity. I wholeheartedly support the case for proper instalment of this obviously legal pathway. But please be careful of a grown man who feels justified behaving like a 4 year old."

Page update: Application now filed
Derbyshire CC has now filed our application to make the route a public right of way on their website (click here to view). I'm fairly confident it will succeed. But if Richard Lomas (the man with his name on all the lorries) is true to his word and fights it through the courts, it could take a long time.

Page tags (click for similar posts):
Plex PRoW