Above: I think the 'No public right of way' signs are fairly recent. They certainly weren't there when I created the route, back in 2011.
Page update: Click here to support the campaign to create a PRoW.
I've had an email demanding that I remove walk 12 in the series; the one that follows the route of the Cromford and High Peak Railway line from Old Macclesfield Road all the way to Whaley Bridge. And threatening both legal and police action if I refuse.
I'm told that part of the route goes down a privately-owned road (see map below). It's a short stretch of tarmacked lane, running from the railway track down to Bishops Lane.
The bottom half of the lane is marked as a designated footpath – from Plex Farm to Bishops Lane. But the top half – from the railway track to Plex Farm isn't. And the farm owners are saying I shouldn't have included the top half of the lane in the walk route.
But walkers have been going this route for decades. I spoke to someone who lives on Old Macclesfield Road over the weekend, and he told me he'd been there all his life (over 50 years) and walkers have always used it.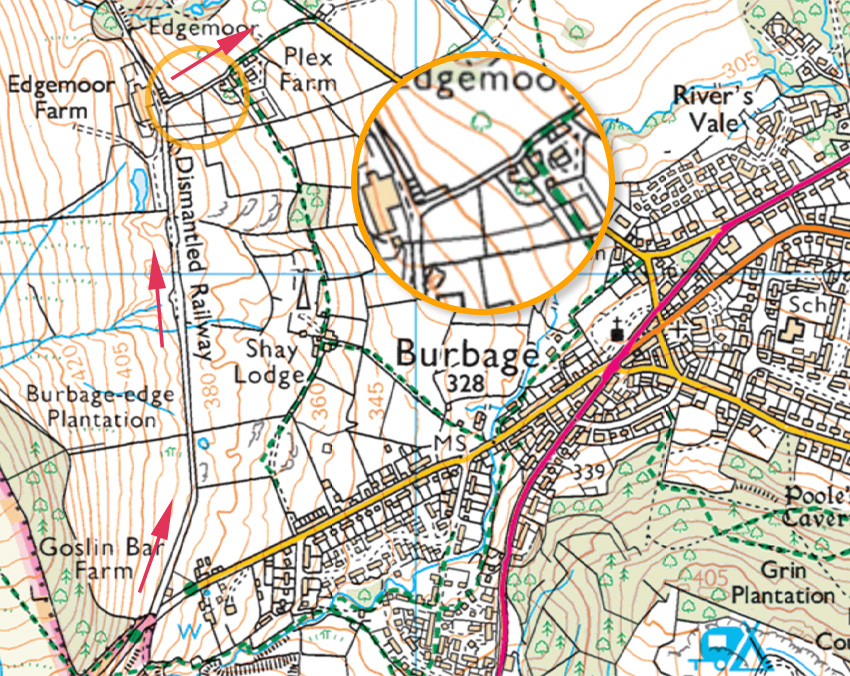 Above: An OS map shows the designated footpath as green dashes.
This section of the old railway track isn't marked on maps as a public footpath, but as far as I know, the farmer who owns this land (I think it belongs to Tunnel Farm) doesn't object.*
It's bordered on both sides by the original stone walls so walkers can't stray onto the surrounding fields. And I've never seen any 'Private' or 'Keep out' signs.
I tried to have a chat to the farmer at Plex over the weekend, but was told in no uncertain terms that he'd call the police if he ever saw me on the top half of the lane. I'm very reluctant to remove the walk as it took quite a time to create. So it will be interesting to see if they do take legal action against me.
In the meantime, I've changed the walk description so it starts further along the route. Which annoys the hell out of me. But I wouldn't want anyone following the route to encounter the bloke.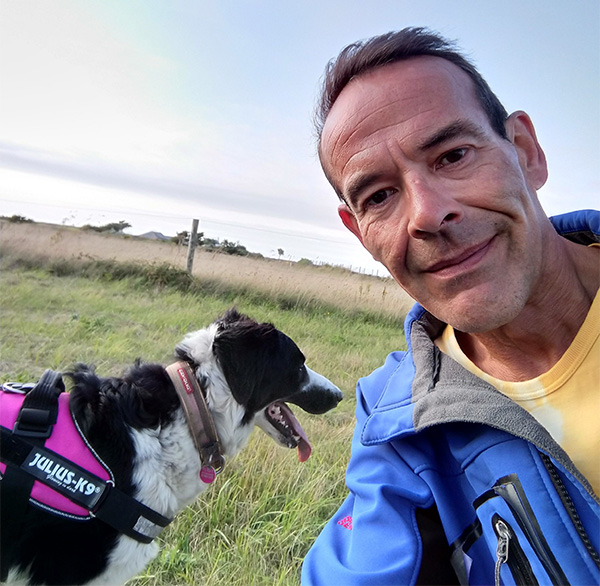 Page update #1
This post generated a lot of comments on the GV Facebook page. And a lot of people are saying they've either had, or heard about, unpleasant encounters with the farmer at Plex. And from well before the virus crisis. Russell got in touch to say that he'd recently been walking the footpath from the Old Macclesfield Road to Plex with his dog:
As I walked though the farm I heard a lady shouting. At first I didn't realise it was me she was calling, so I carried on walking. She then came out and told me the footpath was closed. I asked why. She said "nothing to do with us".

She then told me to keep my dog under control and away from her. My dog was by my side, on a lead and totally calm. She told me there were vulnerable people on the farm and that I'm risking their lives. And that I need to keep my dog under control or it could be shot.

I said she is under control and is good with sheep and cattle. She said you need to turn around because your dog is worrying the lambs. There wasn't a sheep or lamb in sight at the time. I explained that I was only following the footpath which I thought only the council could close.

At this point a pick-up truck appeared with two guys. So I said fair enough and started to head back the way I came. But was followed all the way by the two guys in the pick up.
Louise also got in touch to say:
"A couple of weeks ago my neighbour was threatened and pushed trying to walk through there. He's nearly 70. One man made a call and two pick-ups arrived. Very intimidating. Police weren't very interested.
I'm being threatened with legal action by the owner of Plex Farm. So if anyone else has had similar experiences, it could help my case. Just get in touch using the contact page.
Page update: Click here to support the campaign to create a PRoW.

Page update #2
*I've now discovered that the old railway track is owned by Richard Lomas – the man whose name is on all the lorries, and who lives nearby.
I did manage to speak to him as I'd heard that he doesn't mind walkers using the track. But he made it plain that he does object. And would fight any attempt to have it declared as a PRoW through the courts.
So the complete route we will have to claim – on the basis that it's been used unopposed for over 20 years – is all the way from Macclesfield Old Road through to Bishops Lane.
If you're submitting an evidence form, and this is the way you walked, please make sure to mark the entire route on the map – as shown by the green dashed line (click the map to enlarge).

Page update: Application now filed
Derbyshire CC has now filed our application to make the route a public right of way on their website (click here to view). I'm fairly confident it will succeed. But if Richard Lomas (the man with his name on all the lorries) is true to his word and fights it through the courts, it could take a long time.

Page tags (click for similar posts):
Plex PRoW