Above: The site was ideally suited to create the twin reservoirs, providing much-needed drinking water to Stockport and its surrounding towns and villages.
My thanks to Alex for pointing me towards a series of aerial photos showing the construction of Fernilee Reservoir in 1934. There are six in the series (
click here to view them all
), but as the website charges for reproducing them, and they're all fairly similar, I decided to only pay for the one shown here.
Taken from the south, it shows a wealth of fascinating detail, including the ruins of the Gunpowder Mill, as well as the line of the old Cromford & High Peak Railway which now forms the popular footpath running along the eastern shore of the reservoir.
On the right is Shawstile Farm, which has completely disappeared from the landscape. And in the background is a group of steam-driven cranes, some of which feature on the 1934 cine film of the inauguration ceremony.
Click the photo below to view a larger version of the complete image.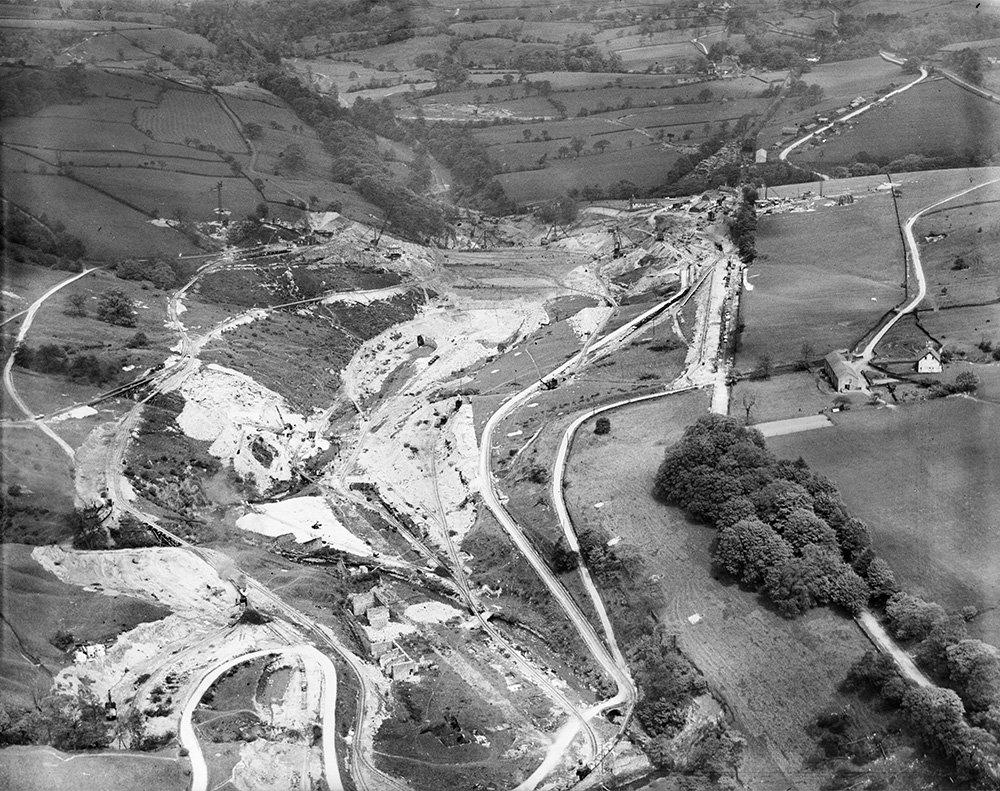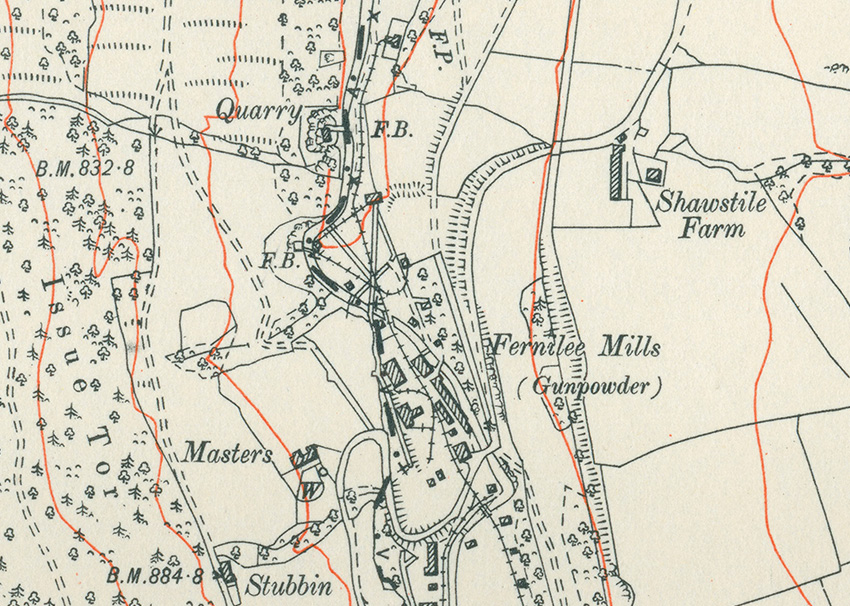 This 1890s map (click to enlarge) shows the same area before the construction of Fernilee Reservoir. The easiest reference points are the snaking road to the south which runs past the Gunpowder Mill, Shawstile Farm to the east, and the disused railway track. Click on any of the close-up images below to view larger versions.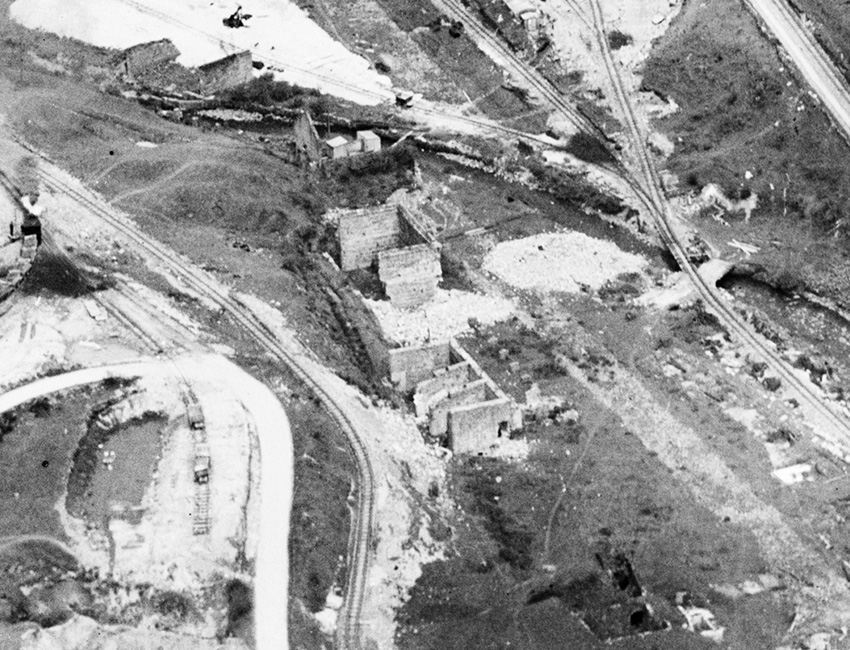 The ruins of the
Gunpowder Mill
which once employed around 100 men in the valley.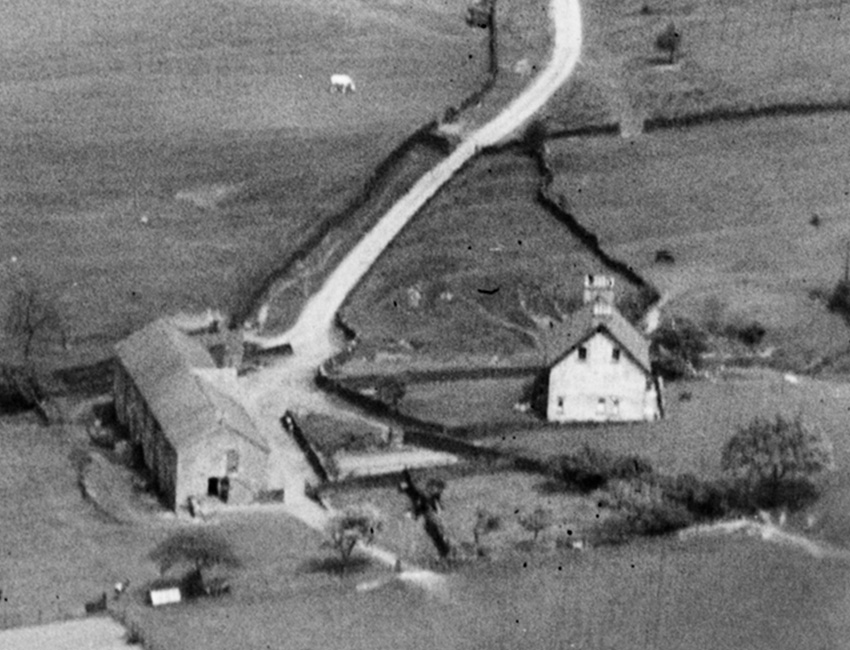 Shawstile Farm
; one of some 20 farmhouses in the valley that were demolished in the mid 1930s following Stockport Corporation's purchase of the Errwood Estate to build the twin reservoirs.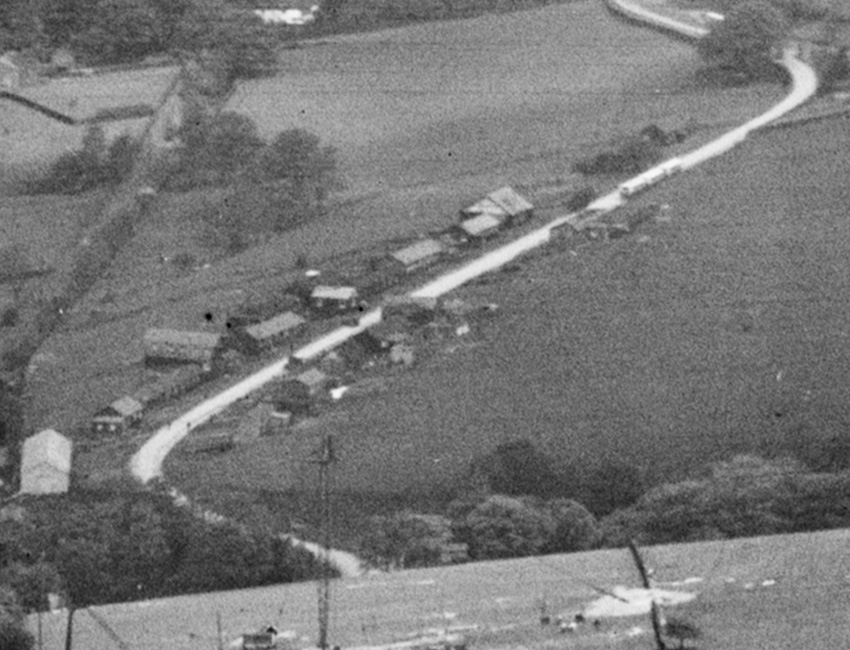 A line of prefabricated dormitories – and a pub – built for the small army of navvies working on the construction site. (There's a good photo showing the inside of the navvie's pub
on this page
.)

Comparing then and now
Click here to view a side-by-side comparison of the area before and after the construction of Fernilee Reservoir. Simply move the cursor across the 1890s map to view the same detail on today's satellite photo.