Above: Bill's Dad shepherds a few sheep through the construction site at Fernilee in 1932.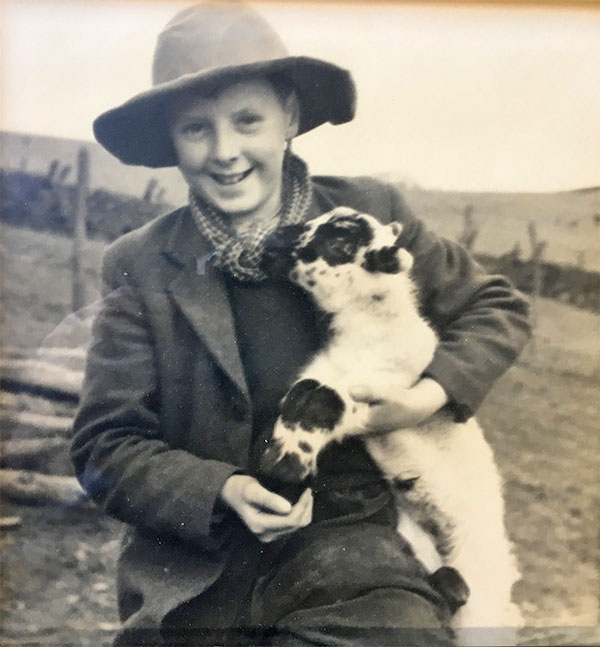 Above: Bill pictured with a lamb at Oldfield Farm in 1953.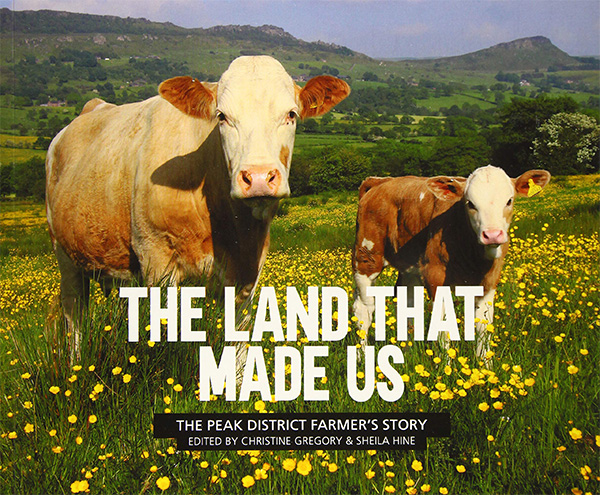 Above: Edited by Christine Gregory and Sheila Hine, 'The Land That Made Us' was published earlier this year by The Peak District National Park Authority in partnership with the Farming Life Centre.
Whenever I'm not sure where something is on old photos of the valley, my first port of call is Bill Brocklehurst. Having lived and worked in and around the valley for much of his life, he knows the land like the back of his hand.
I sent him a link to the recent video on Fernilee and he told me it includes film of his father, shepherding sheep through the construction site in 1932!
Bill recently featured in a book about Peak District farmers called 'The Land That Made us'. The publishers have kindly allowed me to use this excerpt…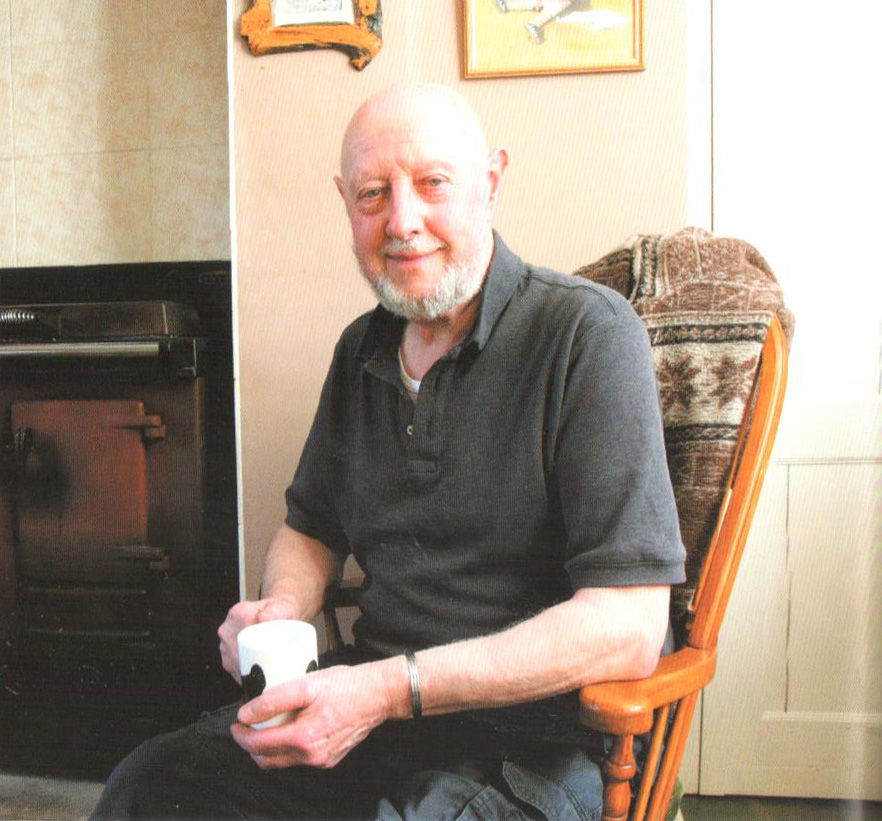 Above: Bill pictured at home beside his kitchen range. (Photo by Christine Gregory.)
Bill was born in 1943. His grandfather was farm bailiff at a farm near Buxton, and later the family had the grazing rights of around 5,300 acres of high moorland around the Cat and Fiddle. Bill, himself a full-time shepherd at the age of fourteen, describes how children were part of the workforce even before they left school.
When me father left school at thirteen, he got a job at Ford Hall at Chapel-en-le-Frith as head horseman. Before he left school, he said at hay time he had to go out, get some horses, rig 'em up, and he had to mow grass.

He had t' mow an acre of grass before he went school in morning at hay time. So he were well prepared for dealing with horses and he went to Ford Hall and he were head horseman cos there weren't another horseman. They'd have I don't know how many carthorses for carting their stuff, cos Ford Hall in them days was quite an estate.

Me grandfather, he got the grazing rights on the catchment area for Fernilee Reservoir, but in them days, there were very few sheep. He wanted some help, so me dad moved back up.

They lived at Normanwood Farm at Taxal and when he moved back up, they hadn't many sheep and he got a job as rabbit catcher. And he were rabbit catcher all through Goyt Valley and up round Errwood with a gamekeeper from up there.

And he caught rabbits all through t' winter, snared 'em and, if it froze 'ard, ferreted 'em. His best tally, he said, one night's snaring were 480 rabbits. They were a big pest and they were a source of income.