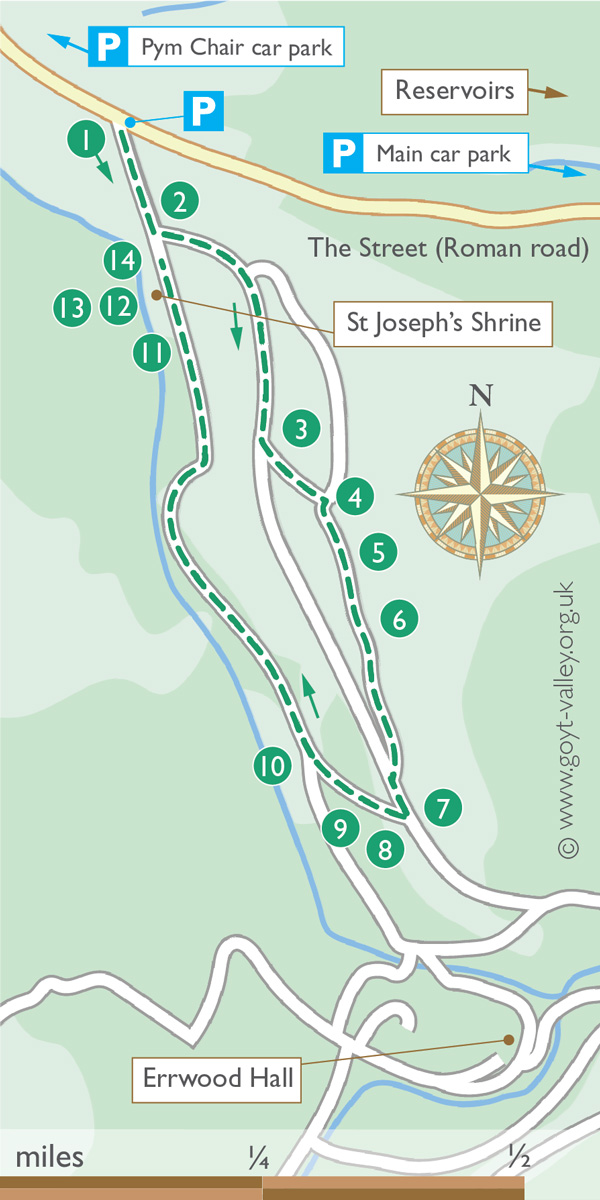 Above: The walk starts from a small lay-by on the old Roman road known as 'The Street'. (Click to enlarge.)
This 1½ mile walk along Foxlow Edge, returning via the narrow path to St Joseph's Shrine, is one of the shortest in the series. It's an ideal stroll for dog-walkers, or anyone wanting a quick dose of bracing Peak District air. It's also great if you prefer to avoid the more popular walks around the twin reservoirs.
Starting from a small lay-by on the old Roman road know as The Street, the walk rises gently up to the ridge line, where there are some wonderfully panoramic views across the surrounding countryside, before dropping down to the track which runs between the ruins of Errwood Hall and the small Catholic shrine.
The lay-by only has space for a few cars, but if it's full you could park at the main car park between the reservoirs, or go further along the road to a car park at Pym Chair, and then walk to the starting point.
Click below to to view full directions and photos. A short video will follow – when I get some time!

Page tags (click for similar posts):
Walks