Click to enlarge any of the images on this page.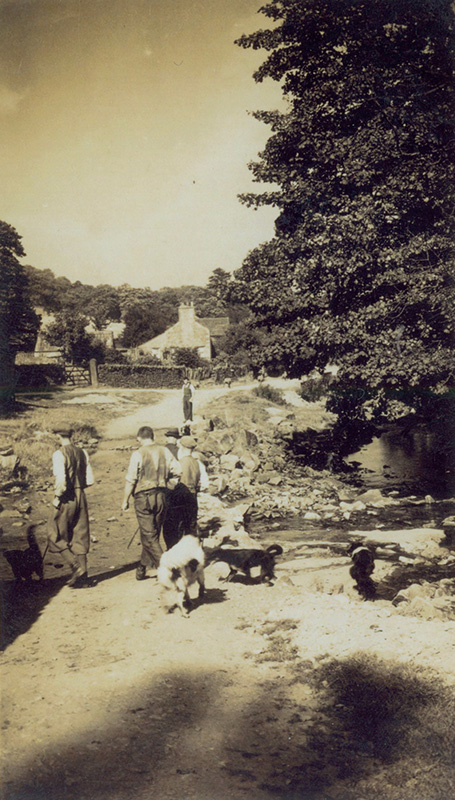 Above: A group of walkers in high summer cross the stepping stones with their dogs heading towards Gatehouse Cottage in the distance.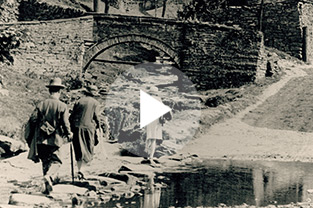 The Stepping Stones feature in the 1932 cine film of Goyt's Bridge. Click here to view the film.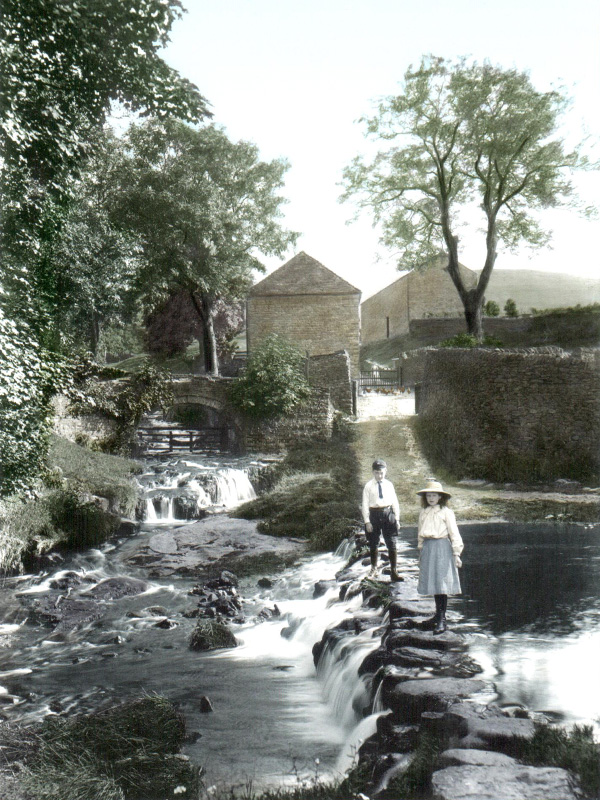 Above: A wonderful hand-coloured photo of two children crossing the stepping stones, dated 1914.
Above: This wonderful illustration would have been a popular Victorian postcard and features on the front of Gerald Hancock's 'Goyt valley Romance'. It's a bit misleading as the artist has reduced the scale of the girl in relation to the stones. They weren't quite as precarious as they look!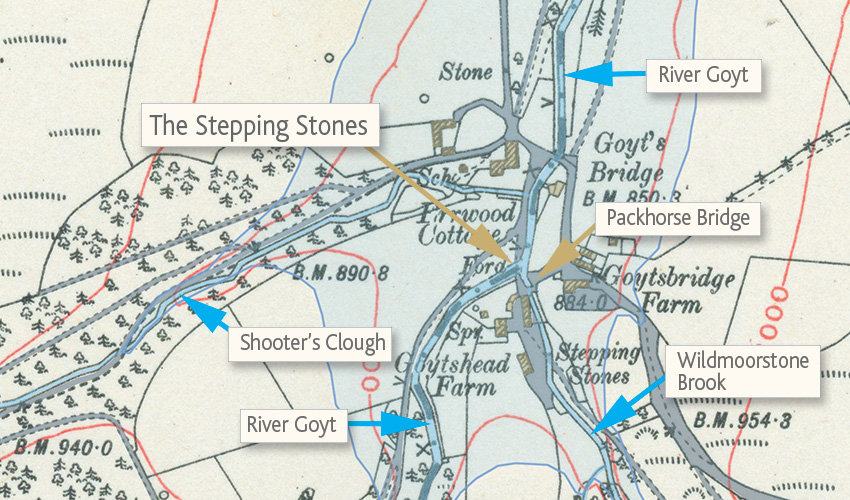 The stones enabled pedestrians to cross the River Goyt between Gatehouse Cottage to the north, and Goytshead Farm to the south (click map to expand). Wildmoorstone Brook also flows into the Goyt at this point, under the ancient Packhorse Bridge, from high on the moors to the south.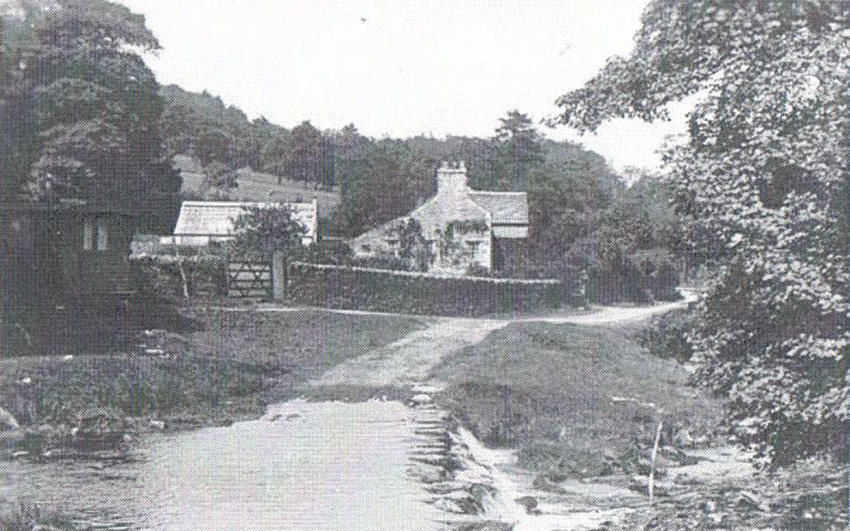 The ancient Packhorse Bridge stands nearby, and there are more photos of the Stepping Stones on
this page
. Most views are taken looking south, towards the Packhorse Bridge. But the photo above is taken from the opposite direction. And looks like it was taken from the bridge. It shows Gatehouse Cottage in the distance.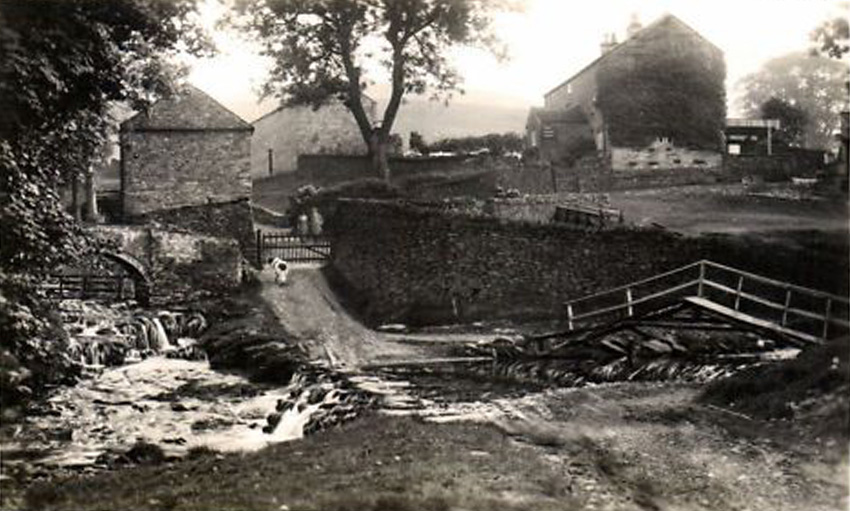 Above: This old photo (possibly Victorian) shows the Goyt flowing strongly over the ford from the right, with Wildmoorstone Brook joining it from under the Packhorse Bridge. This is the only photo I've seen showing a small wooden bridge. So perhaps the stones had become a little too precarious at this time. (Click to enlarge.)
Page update: Thanks to Mike for sending the photo below (click to enlarge), which must have been taken at a similar time to the one above. (More details on this photo.)