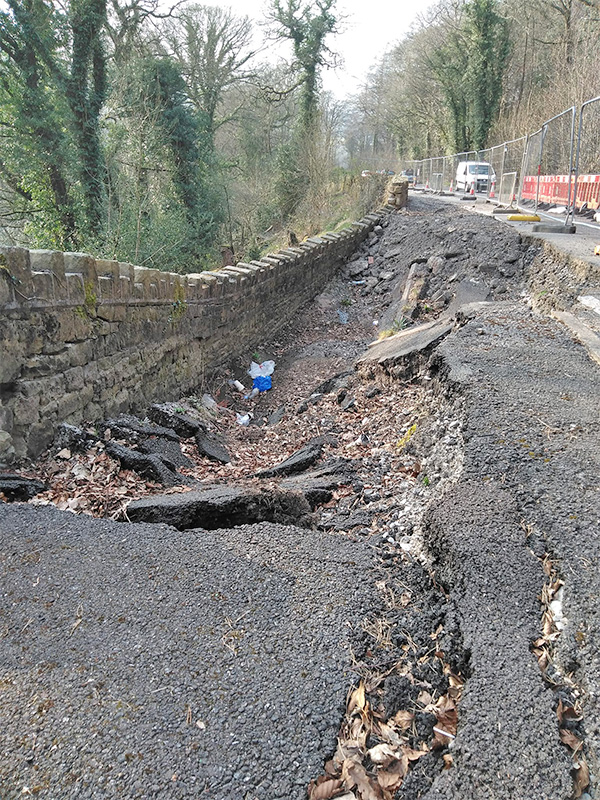 Above: The subsidence had got increasingly worse during the last year. Part of the road and stone wall eventually collapsed down the slope. (Photo by Chris Wilman.)
A long section of the A5004 Long Hill road between Buxton and Whaley Bridge has been closed until the end of September 2022 to repair a large area of subsidence. The road runs to the east of the twin reservoirs and is the main access route into the Goyt Valley.
It doesn't effect access from Buxton, but anyone travelling south from Whaley Bridge will have to take a fairly long detour. Either to the east via Buxton – which can get very congested. Or to the west along the B5470 Macclesfield Road to Pym Chair, and then down the narrow and winding lane known as The Street which ends at the main car park between the twin reservoirs.
The western route is a lot quicker because it avoids the Buxton bottleneck. But the junction at Pym Chair is very pitted and rapidly disintegrating under the pressure of increased traffic.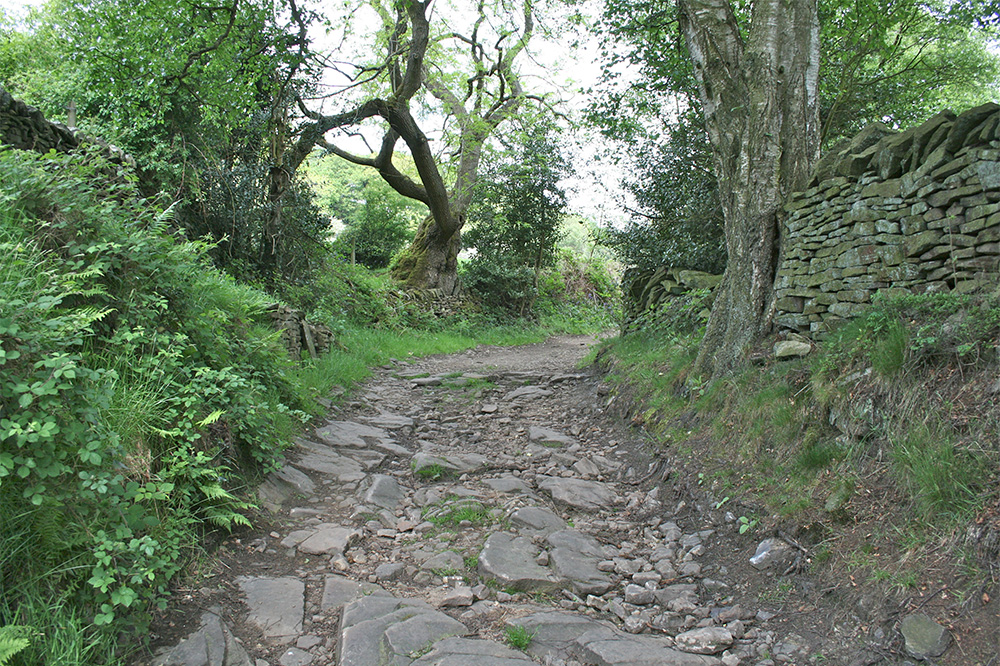 Google Maps shows the road as being closed, but one alternative route it offers to the west is along a lane that is not suitable for traffic (above). It's gated in two places and includes a section that even the most rugged 4×4 would struggle to get along!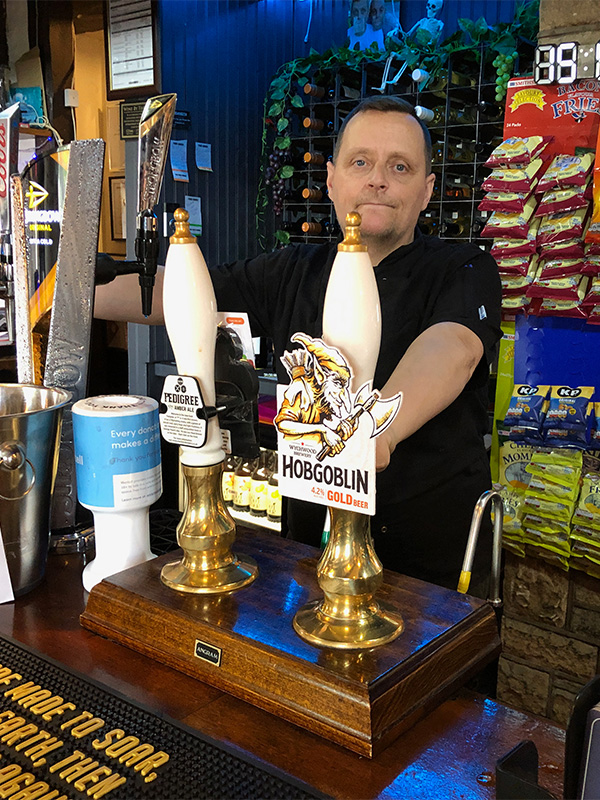 Above: Leon only took over the tenancy of the pub eight months ago and has seen takings down by two-thirds since the road closed.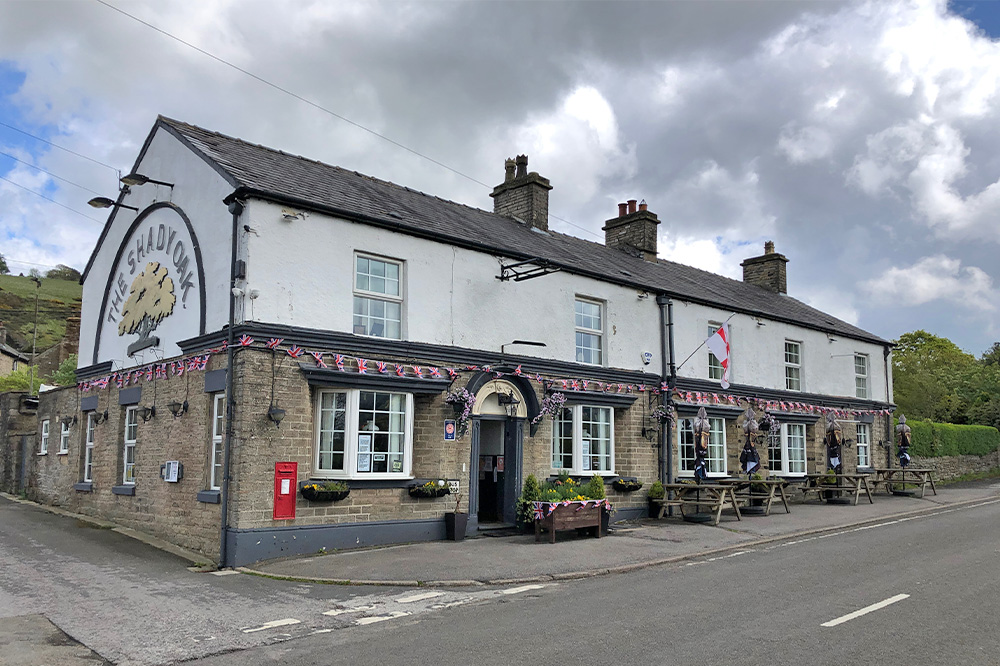 One of the businesses hardest hit by the road closure is The Shady Oak in Fernilee, the closest pub to the Goyt Valley. It lies between both sides of the road blocks, so cars can't get there from either end of Long Hill.
The only way to reach it is down Elnor Lane from the centre of Whaley Bridge. This leads on to Taxal Lane which is so narrow that it's difficult for two cars to pass.
Leon Harrison took over as tenant just eight months ago. He explained that takings are down by two-thirds. But that he's not able to claim any compensation for what would normally have been the pub's busiest period.
Oliver is a member of the Goyt Valley Facebook Group and has shared a petition to protect businesses like The Shady Oak from similar situations that are completely beyond their control.