A family enjoying a fine spread in the garden at the Goytshead Farm cafe. Gatehouse Cottage is just visible in the distance.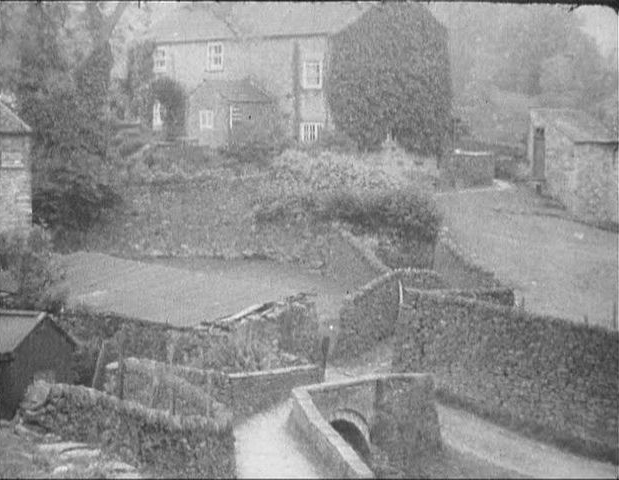 This photo (click to enlarge) provides a better view of the cafe garden pictured at the top of the page, with the porch clearly visible. It also shows where the building was in relation to the packhorse bridge.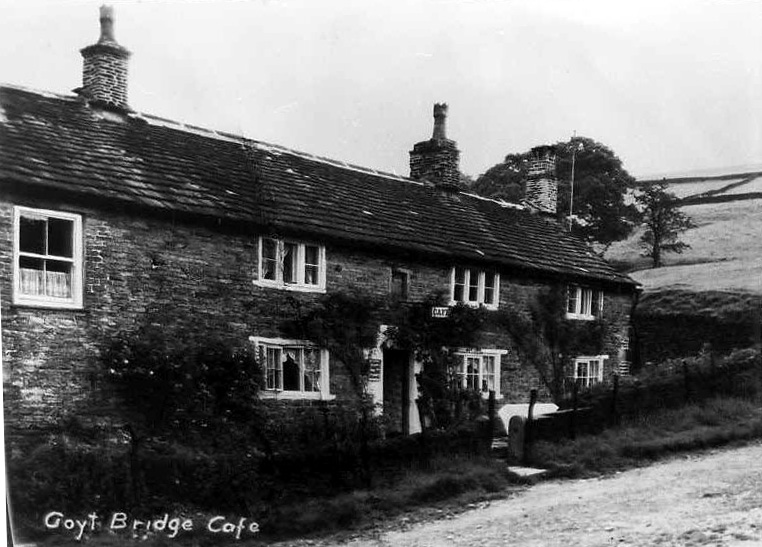 The caption says Goyt Bridge Cafe. This must have been the tea room near Goytsbridge Farm, at the foot of Sandy Lane, which can be seen in the foreground. (Click to enlarge.).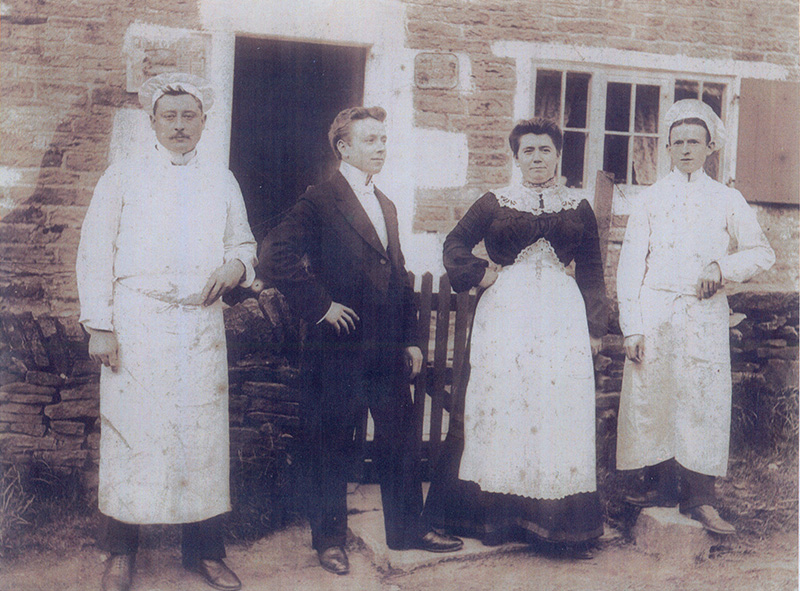 One of Errwood Hall's French chefs pictured with fellow staff outside what appears to be the Goytsbridge Farm tea room.