Above: Perched on the hillside opposite Errwood Hall, could this once have been a shrine used by the staunchly catholic Grimshawes?
I've often wondered whether there may once have been some kind of shelter or shrine along the narrow track that runs above the lane between Errwood Hall car park and the ruins of the hall.
There are some large niches carved into a small area of exposed rock which could have been part of a roof structure. But they seem too large for that. So perhaps it held a light, or even something with religious significance.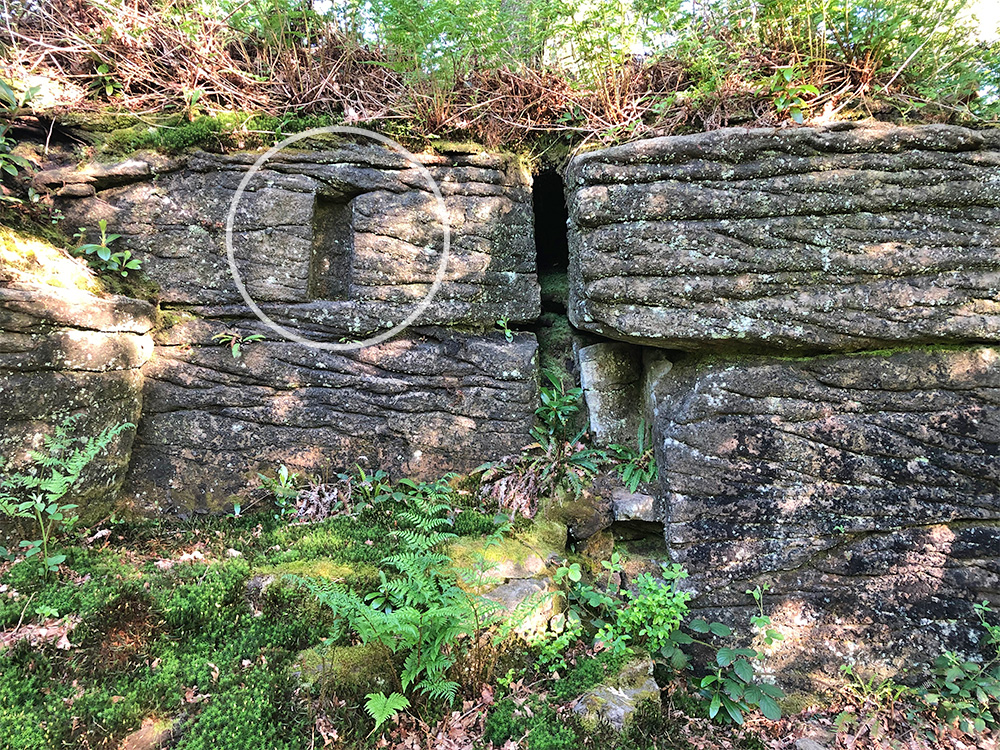 Above: The niches look too regular to be natural, so must have been carved by hand (click to enlarge).
The Grimshawe family were staunch catholics. And the area provides a good view of Errwood Hall, from the other side of Shooters Clough – the stream that runs alongside the drive. So it would have provided an ideal spot to sit and contemplate, within a short distance of their home. But I doubt we'll ever know for sure.
To find the spot, look out for a series of steps on the left, as the path from the car park slopes down. Simply follow them as the narrow track snakes up and you soon come to the exposed rock on the left. The ruins of the hall, across from here, are easier to see in the winter, when the leaves on the trees don't obscure the view.
From here, simply continue along the path and follow the track down to cross a small stream, and turn right towards the ruins of Castedge Farmhouse, and then the hall. Walk 3 follows this route.