Above: Andrew attached this photo of litter he collected from just a small area of the main carpark.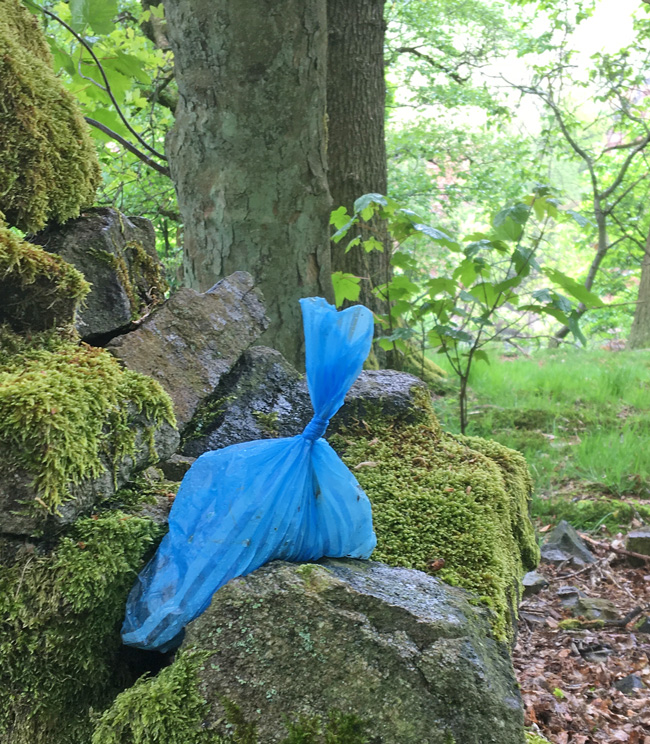 Above: My own pet hate is discarded poop-bags of dog crap. I found this example on a recent visit. Why anyone would collect it in a bag and leave it on the ground is a complete mystery to me.
Andrew writes: I've been visiting the Goyt Valley for many years and having returned from there today I was utterly appalled. I've collected around 60 plastic bottles, 40 glass bottles and various other trash from just 15 sq m of the car park.
There were disposable BBQs all over the far end of Errwood Reservoir, and over at Fernilee. I feel absolutely saddened by all of this.
Anyway my main point is to ask whether litter-picks are organised, or are there any rangers who visit the area to keep check that visitors aren't breaking the law? If there is organised litter-picks please can you let me know when these are so I can come along to give a hand.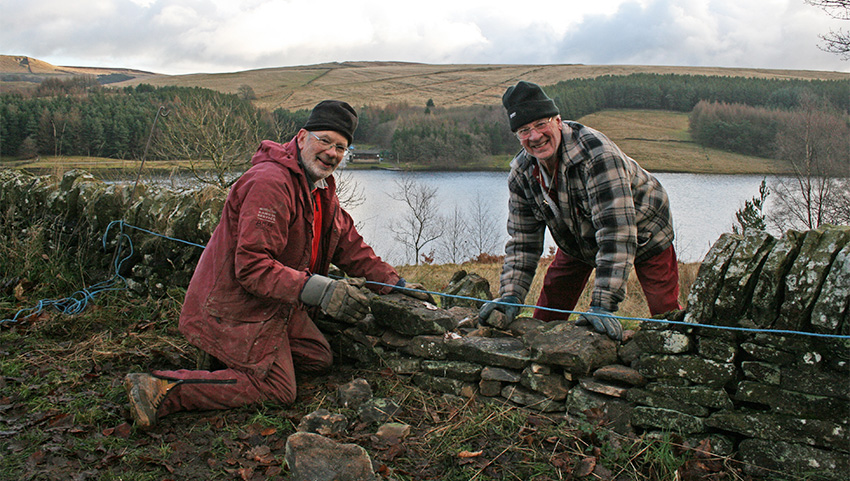 David's response: A group of volunteers, many of them retired, make regular visits to the Goyt Valley to tackle all sorts of much-needed tasks – from repairing stone walls to clearing leaves from car parks.
I'm sure they collect litter as well. But as you've found, it's a never-ending task. I took this photo of two volunteers in January this year. It shows Ray (right), an experienced dry-stone-waller, and Alec, repairing the wall opposite Errwood car park.
Alec says that volunteers are much needed and always very welcome. I've asked for a contact for anyone who may be interested in joining their ranks, but haven't yet had a response. If anyone can help, please leave a comment below, or get in touch via the contact page.