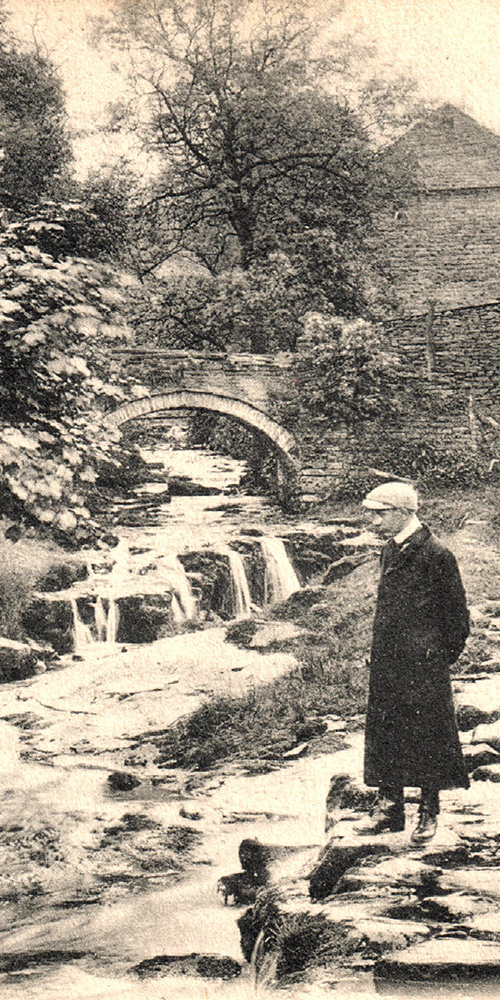 Above: A close-up of the first card (click to enlarge) shows a pensive looking gentleman standing half-way across the stepping stones, with the picturesque packhorse bridge behind.
Improved road and rail links during the late 19th century brought increasing numbers of visitors to the Goyt Valley. From wealthy tourists taking the waters in the nearby Georgian spa town of Buxton, to workers and their families arriving from the fast-growing industrial cities on both sides of the Pennines, they flocked to this wonderfully picturesque spot.
And like today, tourists bring business. Both farmhouses in Goyt's Bridge opened a tea room to cater for the visitors. And postcards capturing the natural beauty proved very popular. Thanks to the kind generosity of collectors, I've managed to show many of these on the website.
The three cards below are the most recent additions to the collection. Simply click on any to enlarge them. And if you have any you'd like to add, please do get in touch. I'll take very great care of them and return them straight away by recorded delivery.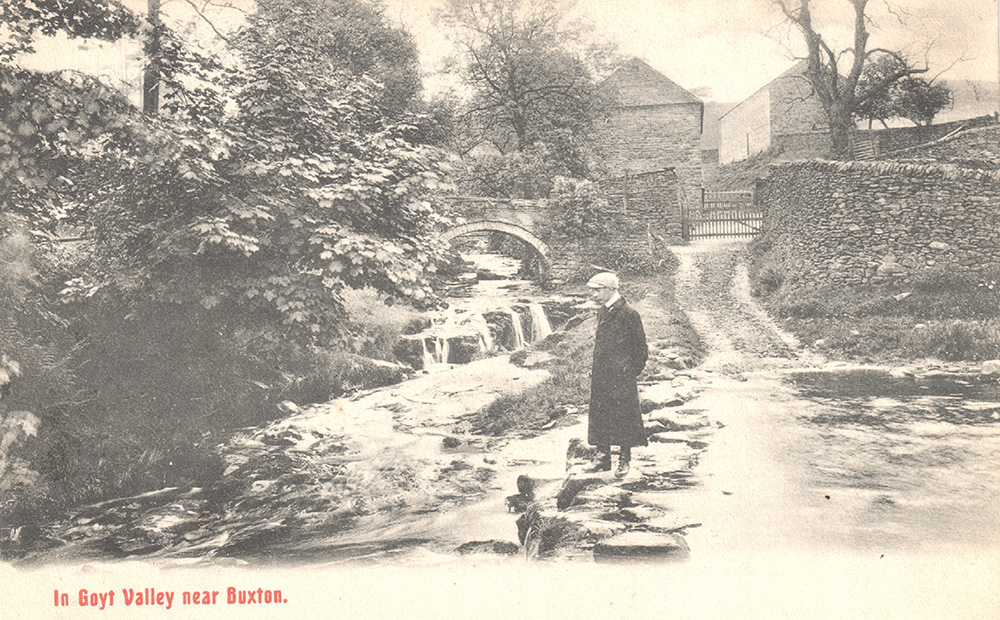 Above: There's no date on this postcard, but I'd guess it was taken around 1910, shortly before the outbreak of WW1.
Above: This undated, hand-coloured card shows two views. On the left is the ever-popular view over the stepping stones towards the packhorse bridge. And on the right is a view along the Goyt as it flows towards Goyt's Bridge. The packhorse bridge now spans the river close to this very spot, having been moved here shortly before the valley was flooded in the mid '60s.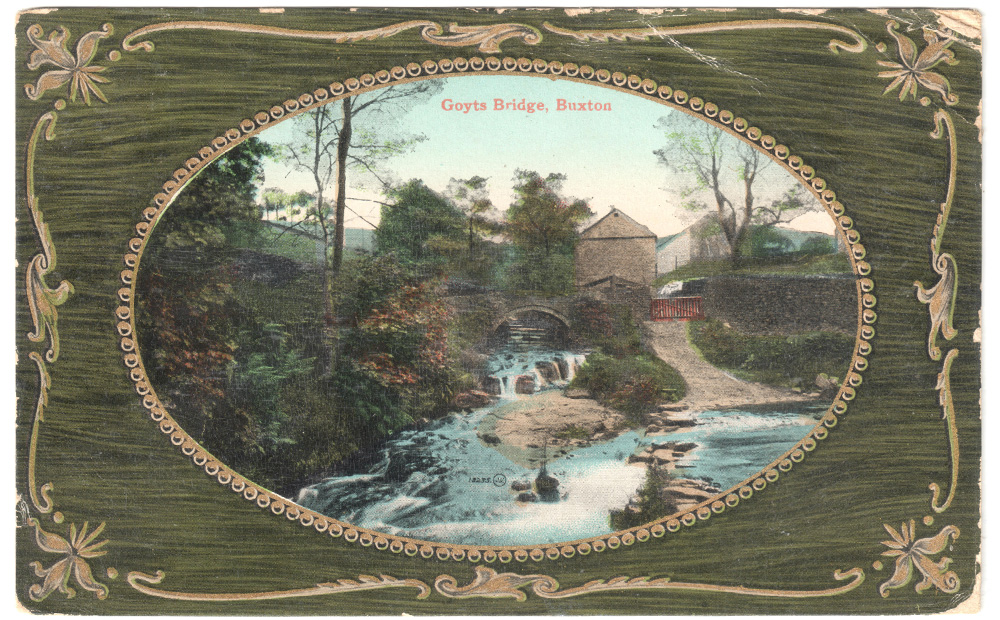 Above: This is the only card of the three to be post-marked. It's dated 14th August 1915 and shows a hand-coloured view of Goyt's Bridge, perhaps taken from the larger bridge just down-stream.